Visit Poldark country by train
Working with regional tourism partners to harness the appeal of the BBC series
We've worked with Visit Cornwall, the National Trust and other regional partners to tap into popular culture with our "Visit Poldark country by train" campaign.
The project began in 2015 when, as part of Community Rail in the City, the Devon and Cornwall Rail Partnership had a themed stand at London Paddington, complete with lobster pots, barrels, and our very own Ross and Demelza (pictured below), recruited via an events agency.
We worked with Visit Cornwall to develop a leaflet explaining how to visit Poldark filming locations by train. A thousand were handed out on the day, with a further 18,000 distributed in railway station leaflet racks. To increase its reach, we also turned the leaflet's contents into a mini-website within our Great Scenic Railways website.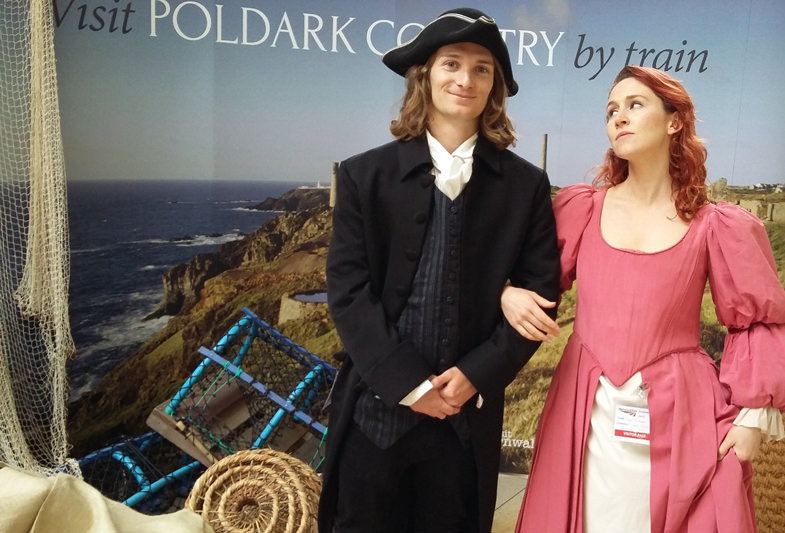 The response from customers was unprecedented. People flocked to the stand, posing for photos and requesting extra leaflets to give to their friends. Our own live Twitter reporting from the event was backed up by tweets from Visit Cornwall and others, reaching a potential audience of 230,000 people.
The promotion also helped us to achieve a big digital breakthrough with Great Western Railway (GWR). For the first time ever, our campaign was featured as the main message on GWR's homepage for two full days, and as a supporting message for a further fortnight. Accompanying this was an innovative campaign to promote the Poldark mini-website on GWR's on board Wi-Fi on its mainline trains. This was an idea that came directly from our international student masterclass held earlier that year.
In 2016, the group of regional tourism organisations working together to maximise 'the Poldark effect' expanded further – building towards the autumn launch of the second series of the show.
And in 2017, Visit Cornwall launched the 'Experience Poldark' app thanks to funding that we helped them access from the RSSB Heritage and Community Rail Tourism Innovation Competition. Free to download, the app features filming locations, walks inspired by the show, travel tips and even a Poldark lingo decoder.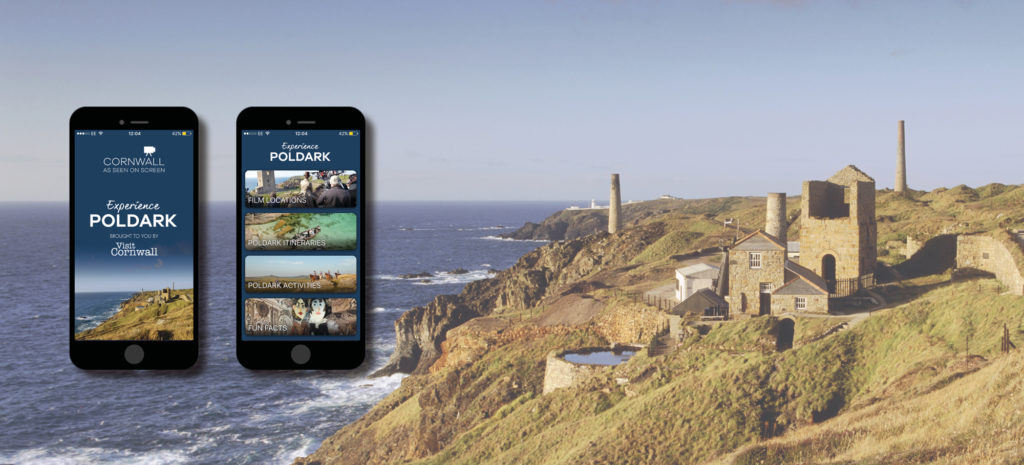 The wider Poldark project was supported by the Designated Community Rail Development Fund – a joint initiative of the Department for Transport, Network Rail and the Association of Community Rail Partnerships. We would also like to thank Great Western Railway for their support with the promotion.