Helping deliver improvements
Services and stations enhanced through partnership working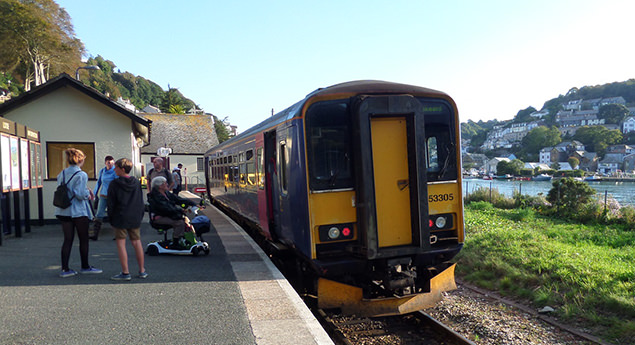 By working in partnership, we have helped to deliver major improvements to services and stations in Devon and Cornwall.
In 2000, not one Cornish branch line had Sunday trains between October and May. Now, all have a year-round Sunday service except the Looe Valley Line – and here the Partnership has successfully campaigned to have the summer service lengthened to begin earlier and end later.
The Partnership and its principal partners, in particular Cornwall Council and Devon County Council, have worked with the rail industry, outside funders and local user groups to improve train services on all eight branch lines – including a doubling of the service on the Maritime Line between Truro and Falmouth.
Meanwhile, we have also helped secure significant improvements at stations. This is often done in partnership with Friends of the Station groups – working together to transform local stations through gardening, art projects and other measures to make them attractive, welcoming gateways to our villages, towns and cities.