Tarka Line Walks – local author back in print with second edition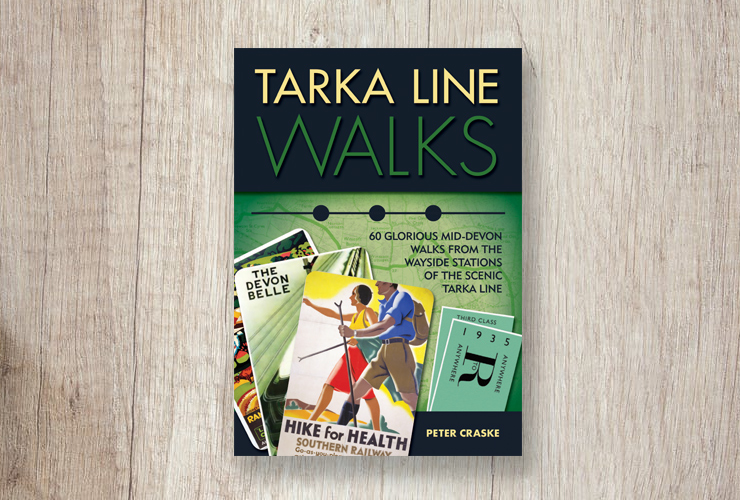 A much-loved book of walks from the Exeter-Barnstaple railway line makes a welcome return this spring with the launch of an updated second edition.
Tarka Line Walks by local author Peter Craske features scenic strolls from the line's 13 stations. Since it first saw the light of day eight years ago, Tarka Line Walks has attracted an enthusiastic following. In one form or another — and there have been two award-winning 22-walk booklets and, most recently, a 60-walk book — more than 20,000 copies have been distributed.
Demand has been such that all three versions have been listed as "out of print." But no longer. A second, fully updated, edition of the 60-walk book has been issued this week (Monday 3rd April).
"One of the challenges of writing a book like this, is that it's out of date almost before the ink is dry," confesses author Craske. "A farmer swaps a metal gate for a wooden stile. Pub opening times change, or a telephone box is relocated."
The walks vary in length between two and 8.5 miles, totalling 325 miles in all. Peter adds "That's a lot of territory to cover for a 75 year-old with heart, cancer and hip surgery now in his rear-view mirror. But readers have been wonderfully enthusiastic. Hardly a week goes by without my getting a nice e-mail of thanks and, many a time, news of a new wind turbine or cattle-grid whose mention might help with route-finding."
Richard Burningham, manager of the Devon & Cornwall Rail Partnership, said: "I am delighted to welcome this new edition of Peter Craske's fabulous Tarka Line Walks book. The book has encouraged many people to take the train out to one of the Tarka Line stations and then follow one of Peter's walks and I'm very sure this new edition will too."
Copies of Tarka Line Walks, price £9.99, will be available in local bookshops or to order online using ISBN no. 978-1-78059-182-7. Orders should specifically request the second edition, easily identified by its rounded corners.
Trains between Exeter and Barnstaple run hourly through most of the day from Monday to Saturday, with a reduced service on Sundays. Train times and fares can be found on the Great Western Railway website.