St Ives Bay Line art competition – shortlists and winners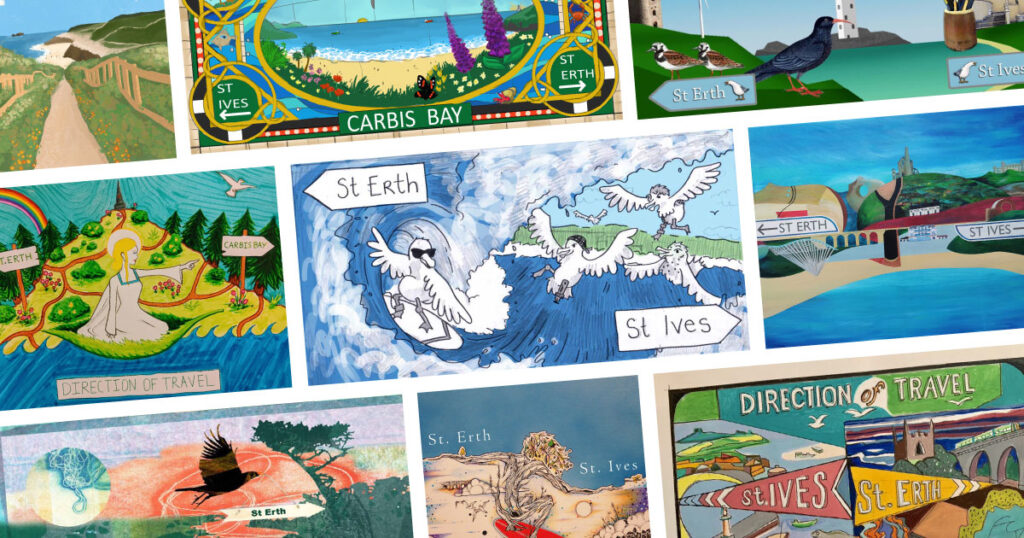 An amazing 75 sketches were submitted by professionals and hobbyists alike in our competition to design Direction of Travel signs for Lelant and Carbis Bay stations.
These are the shortlisted entries. Keep scrolling to see who won!
A huge thanks to everyone who took part and to our team of judges. The completed signs will be launched this spring. Project part-funded by the Community Rail Development Fund, which is backed by the Department for Transport and the Community Rail Network.
Carbis Bay shortlist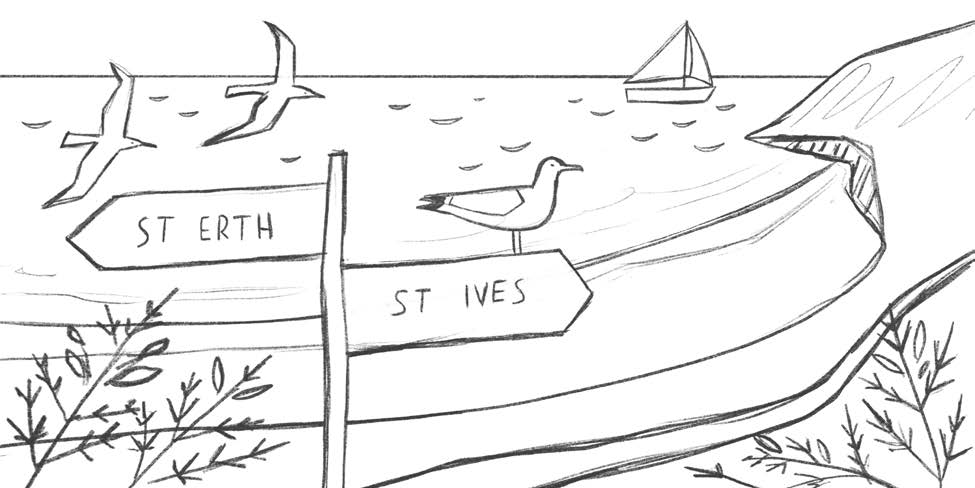 Holly Astle | hollyastle.co.uk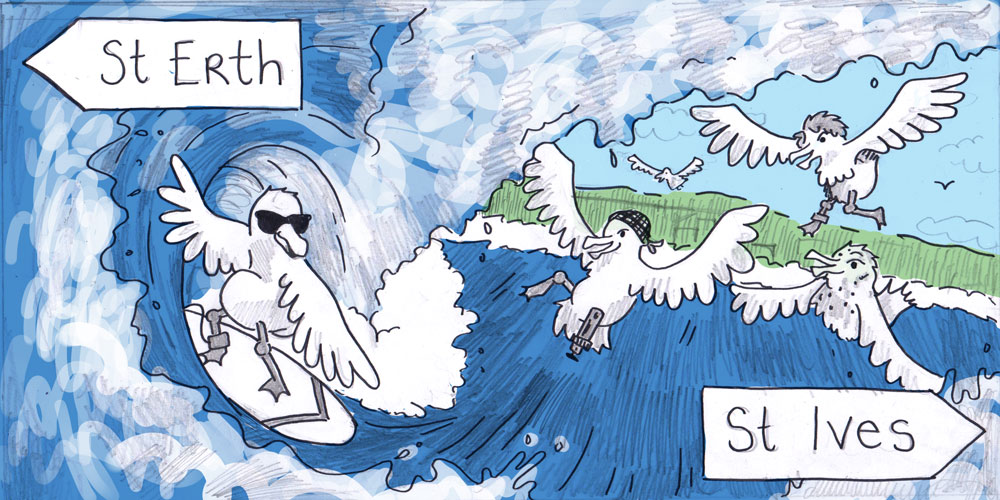 Megs Johnson | megsjohnson.com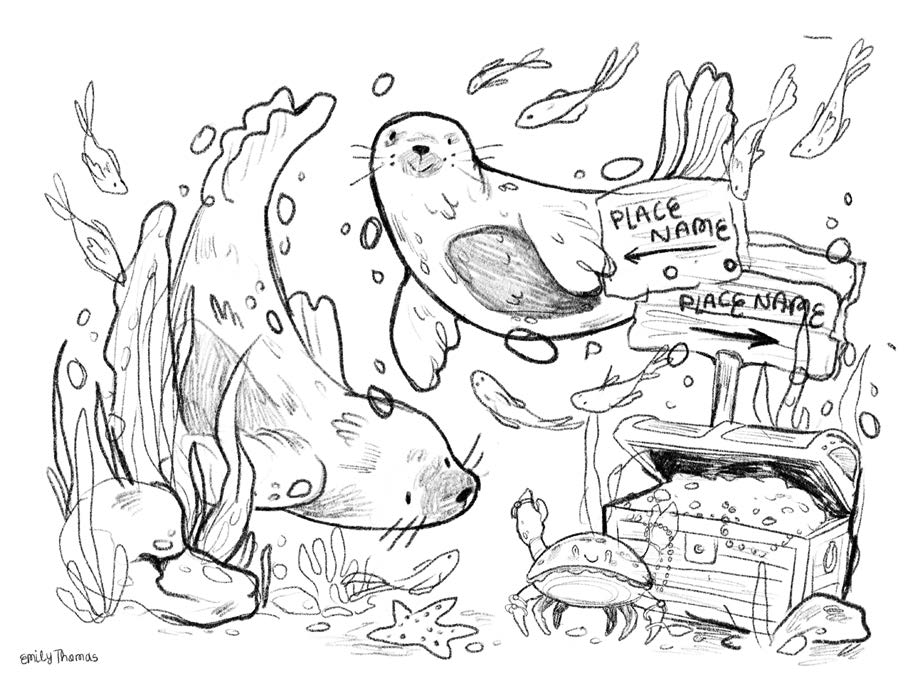 Emily Thomas | instagram.com/frogandthetadpoles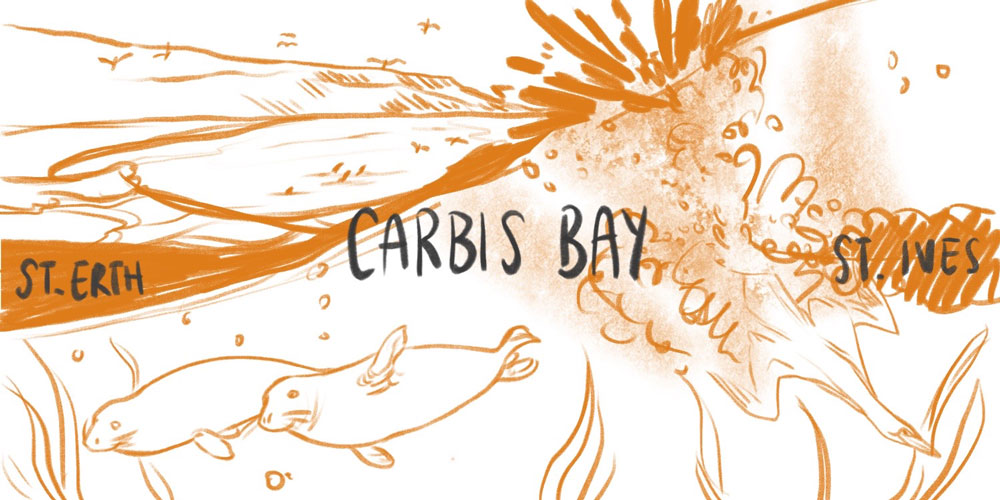 Louise Hannaford | instagram.com/mosshand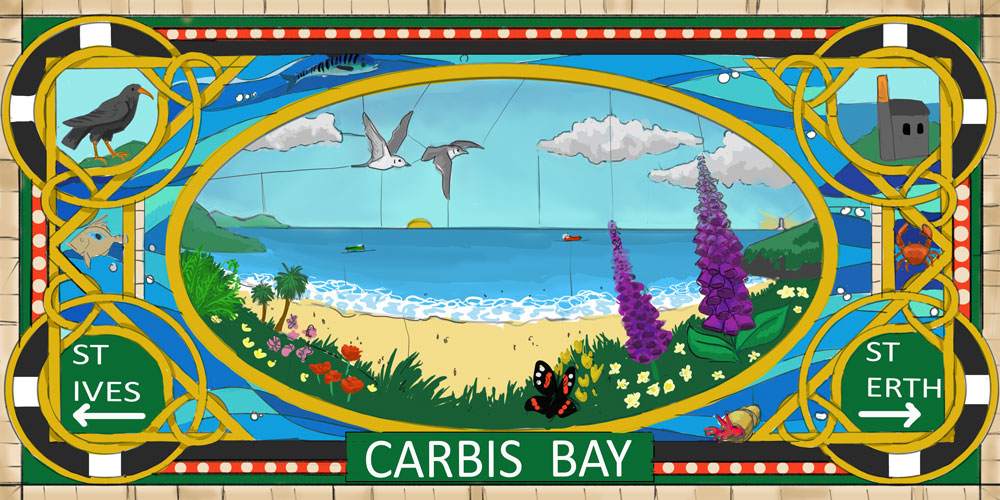 Tamsin Page | artstation.com/cheese_cheese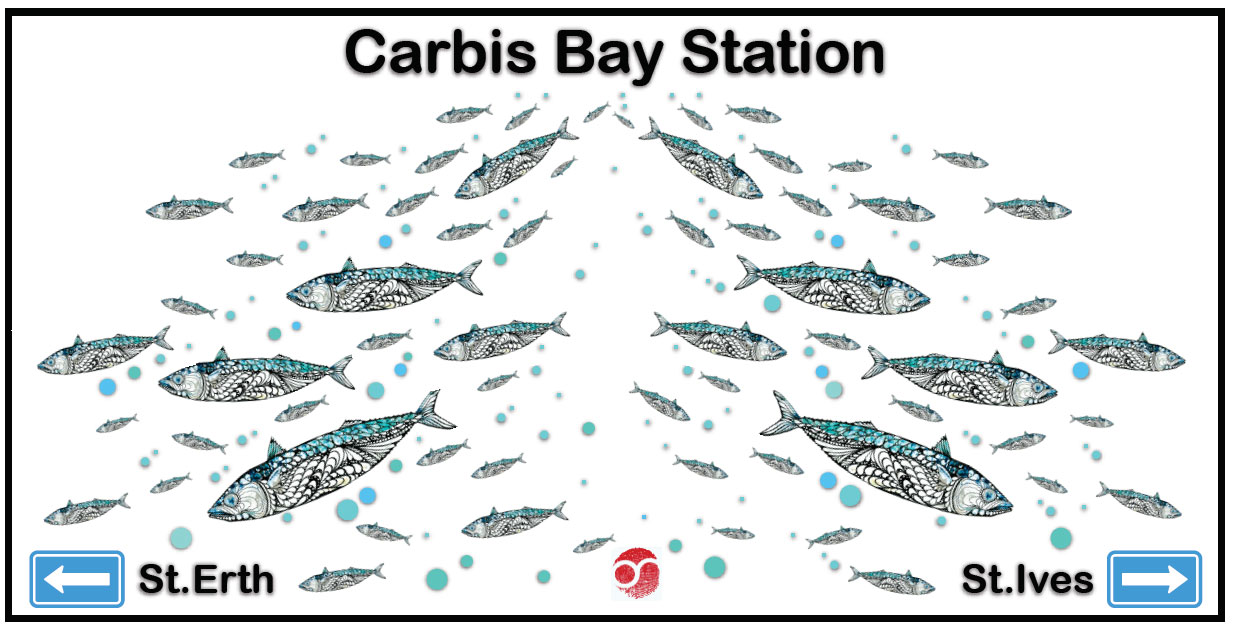 Stevie McCrindle | seamoorcornwall.co.uk

Hannah Beech | etsy.com/shop/MerryAndBrightUK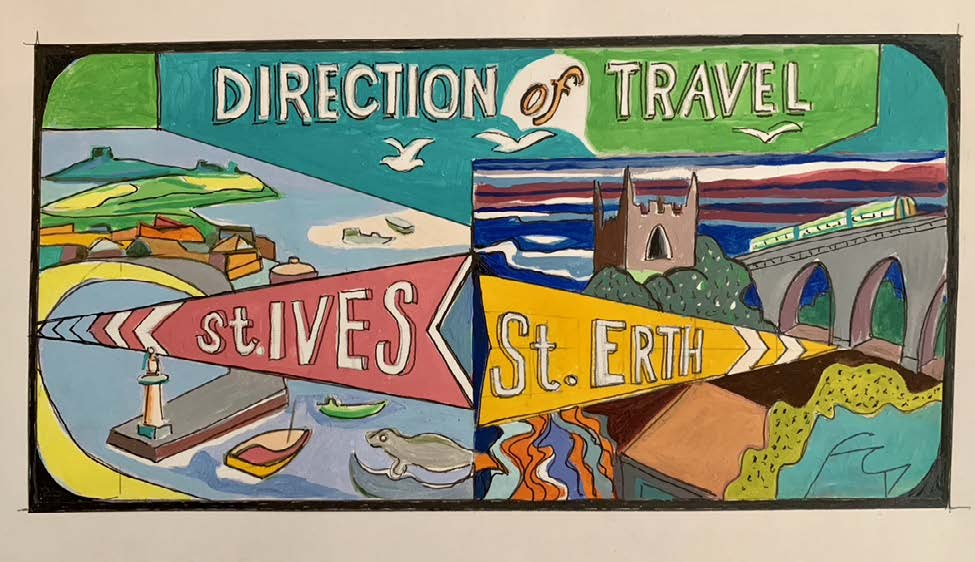 Frederick Davis | fgdavis.com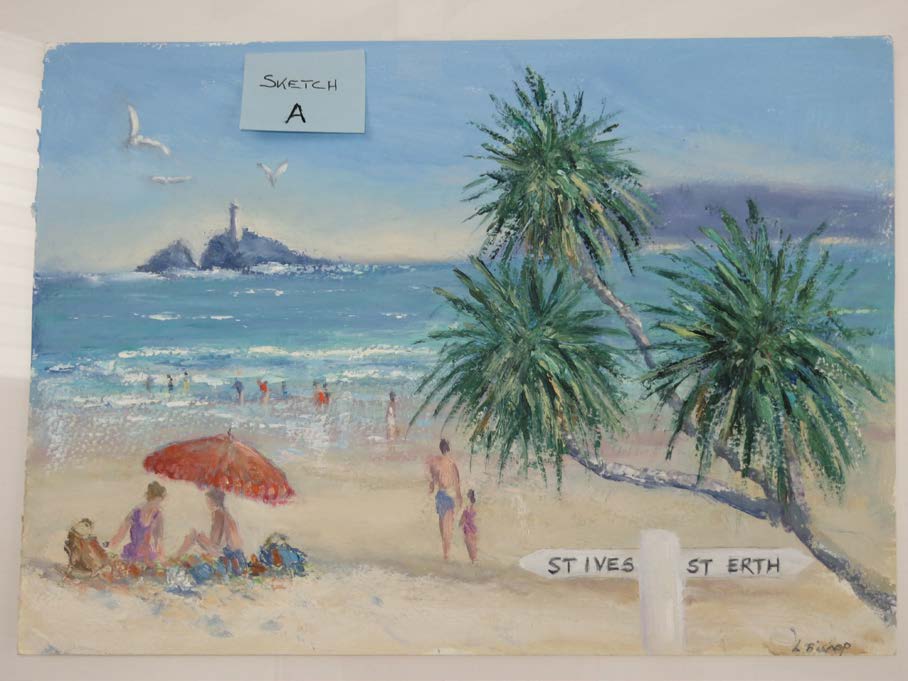 Lynne Bishop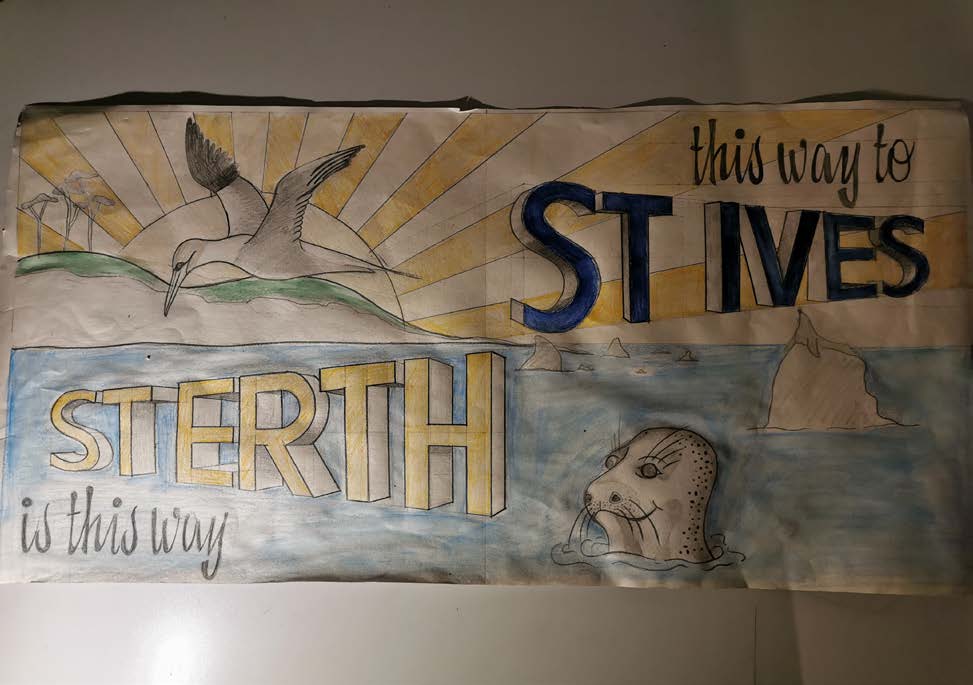 Lois Hinshelwood | instagram.com/proper__signs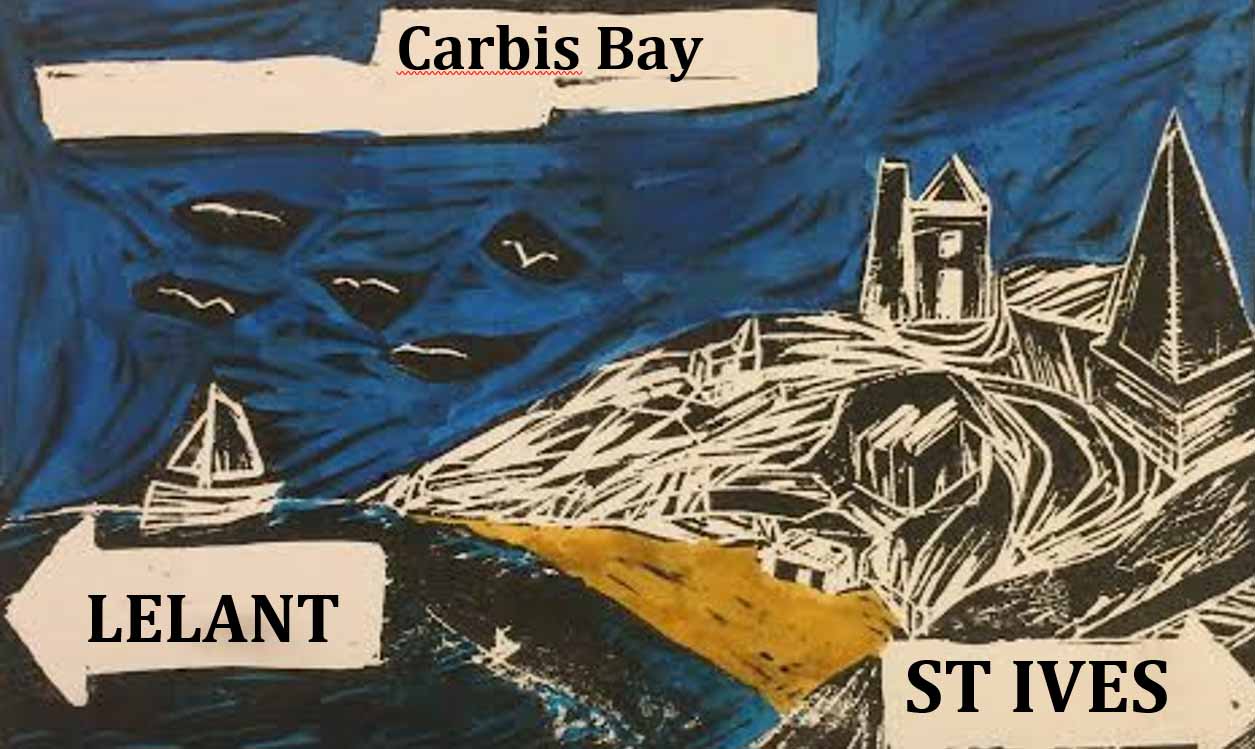 Katherine Murdoch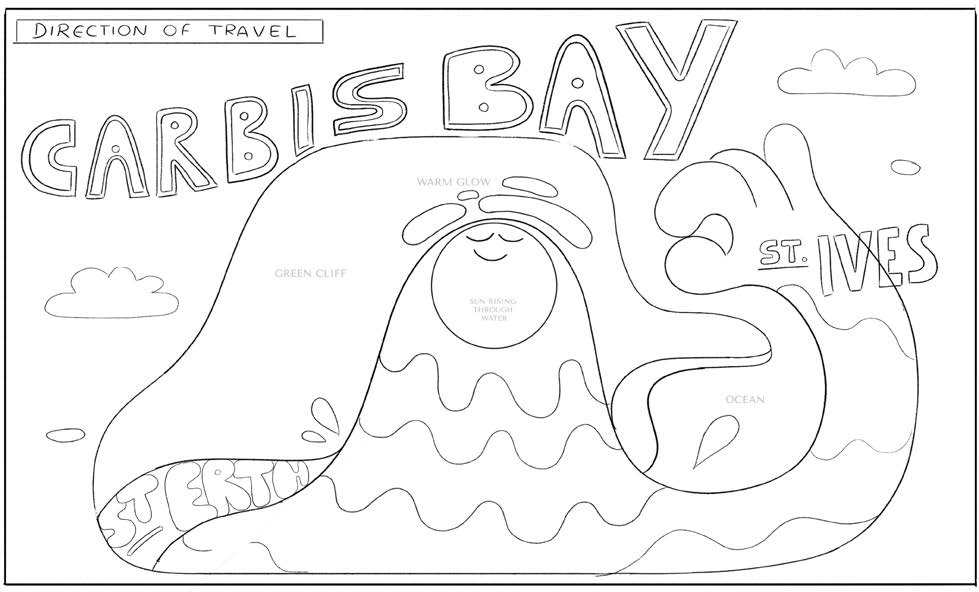 Sam Fred Hinton | instagram.com/samfredhinton
Carbis Bay WINNER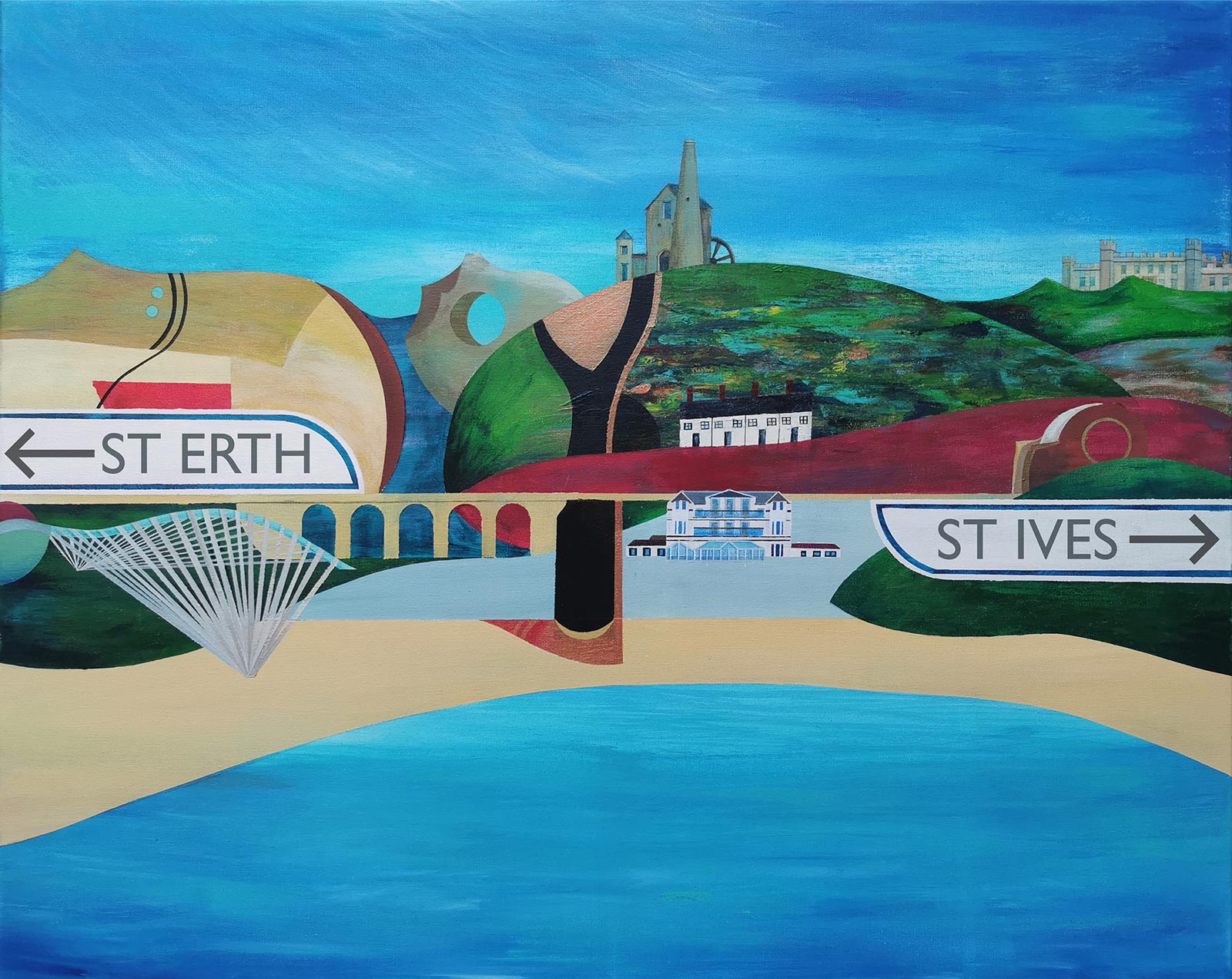 Darcy Flint | darcyflint.com
In Darcy's words:
The image is full of direct motifs; In the centre of the image is a mineshaft paying homage to Peter Lanyon's seminal image 'St Just', whilst forms similar to those used by Barbara Hepworth are scattered throughout, the work of Ben Nicholson is mirrored specifically in the top left of the landscape, the futuristic work of Naum Gabo influenced the construction on the left hand side of the beach and finally the little row of houses is a salute to the great Alfred Wallis.

The exaggerated scale of the buildings, coupled with the boldness of forms and colour are an attempt to create an image which can be appreciated both on the platform and from the train. In the image I wanted to highlight monuments which are key to St Ives' and Carbis bay's economy and social landscape, with the mining and hospitality industries key to the communities prosperity.
Lelant shortlist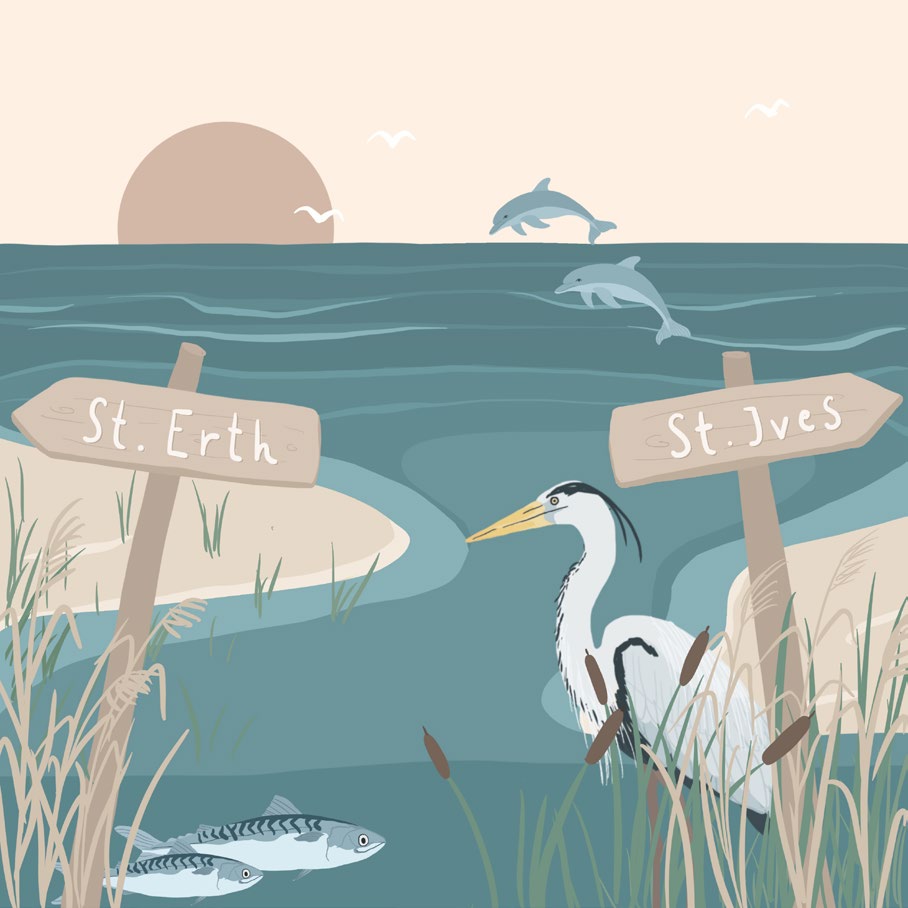 Alesa Design | alesadesign.etsy.com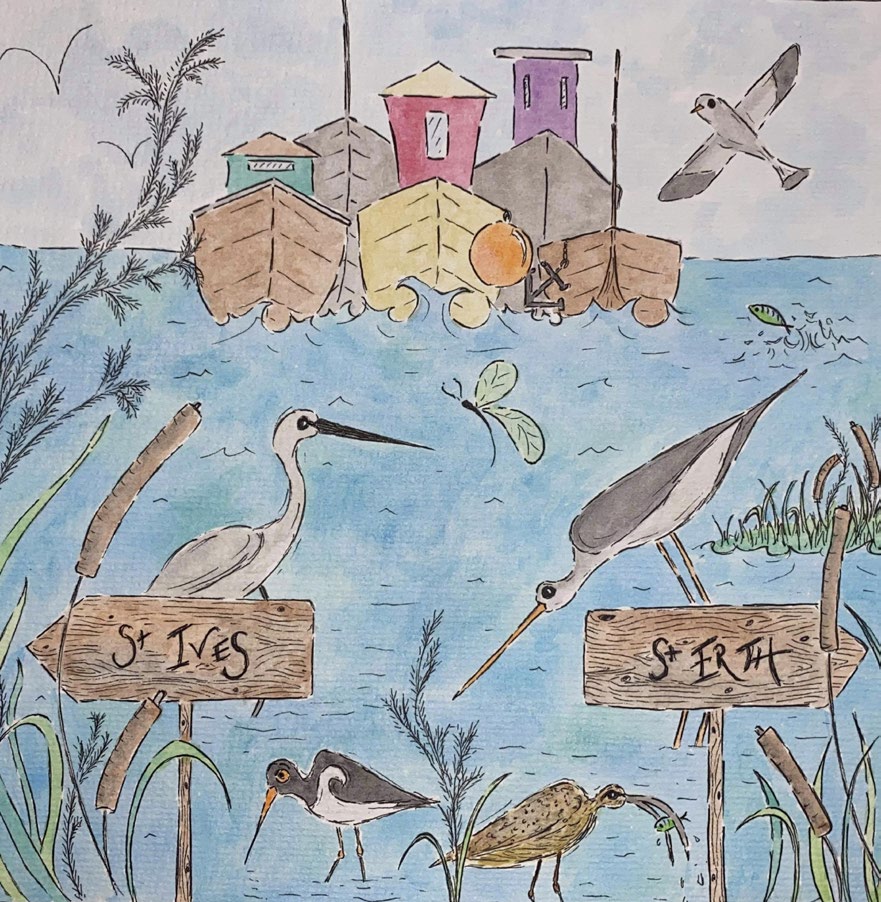 Jenna Witts | jennawitts.com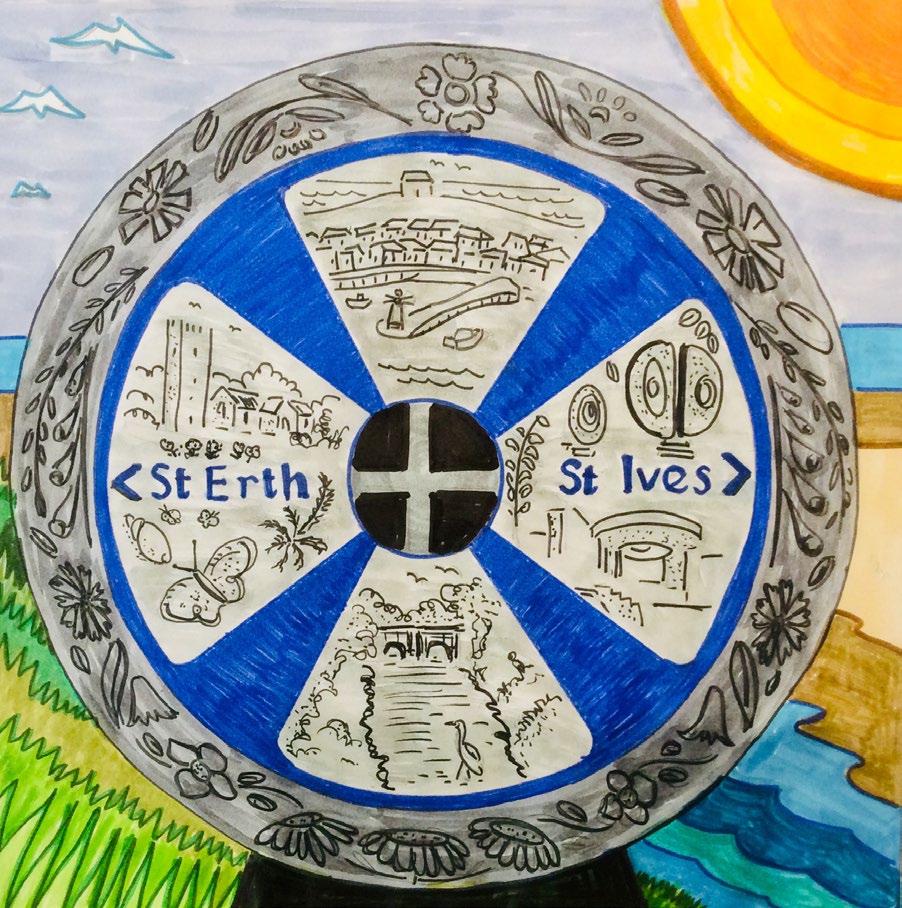 Marina Bright | instagram.com/marinabright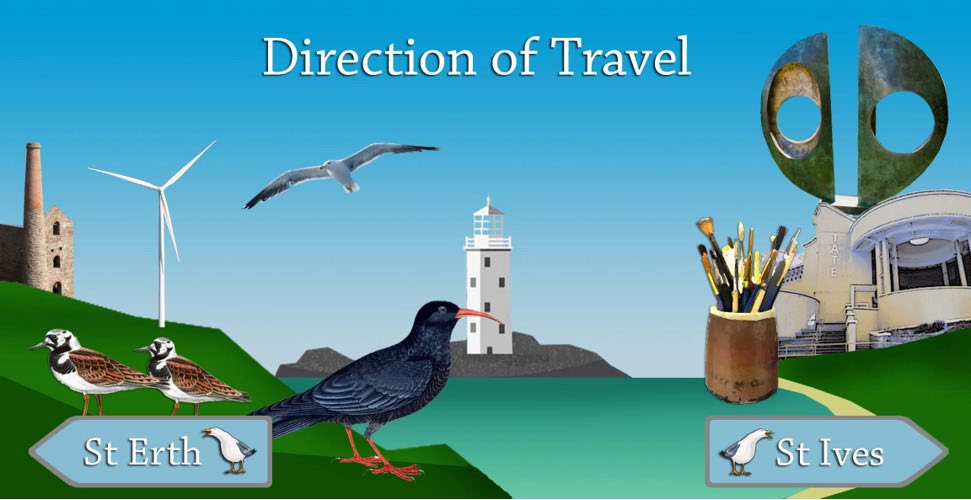 Sally Carver | stivesglassstudio.co.uk

Tabitha Fulham | instagram.com/teapot_tillustrations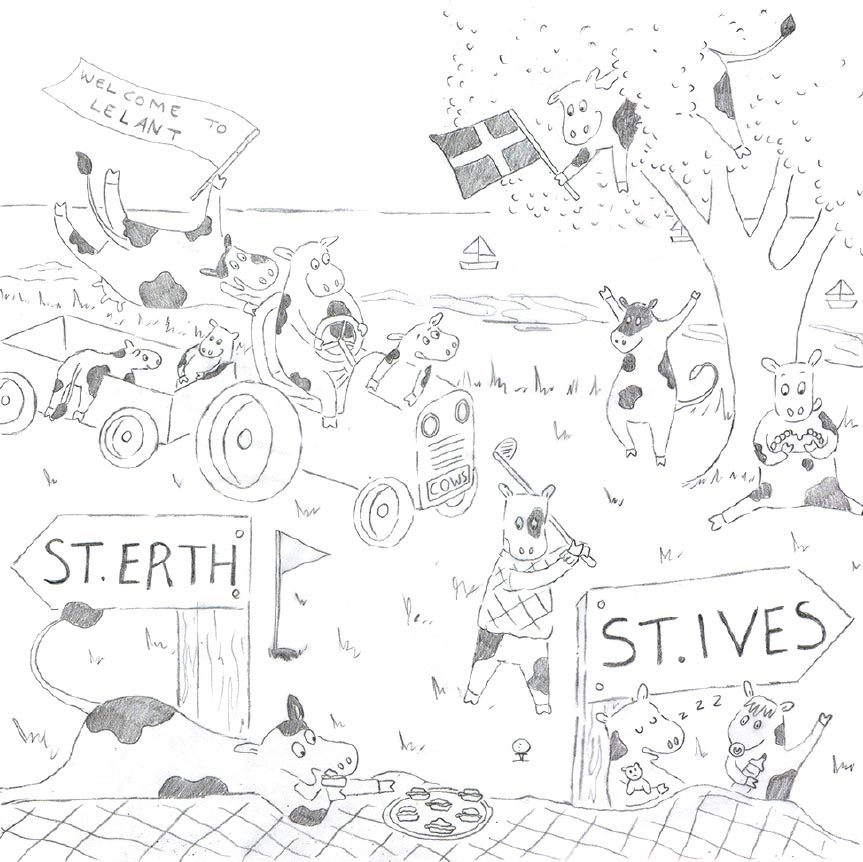 Emily Stanbury | instagram.com/emily_stanbury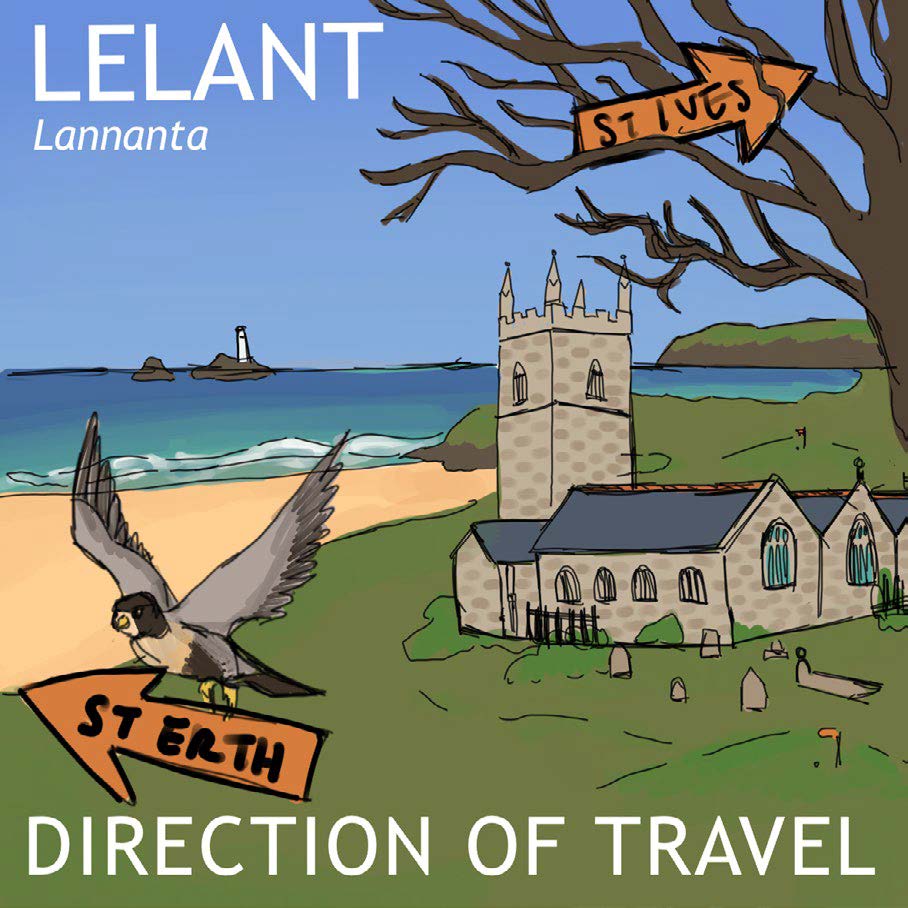 Alex Stowe | alexstowe15.myportfolio.com/work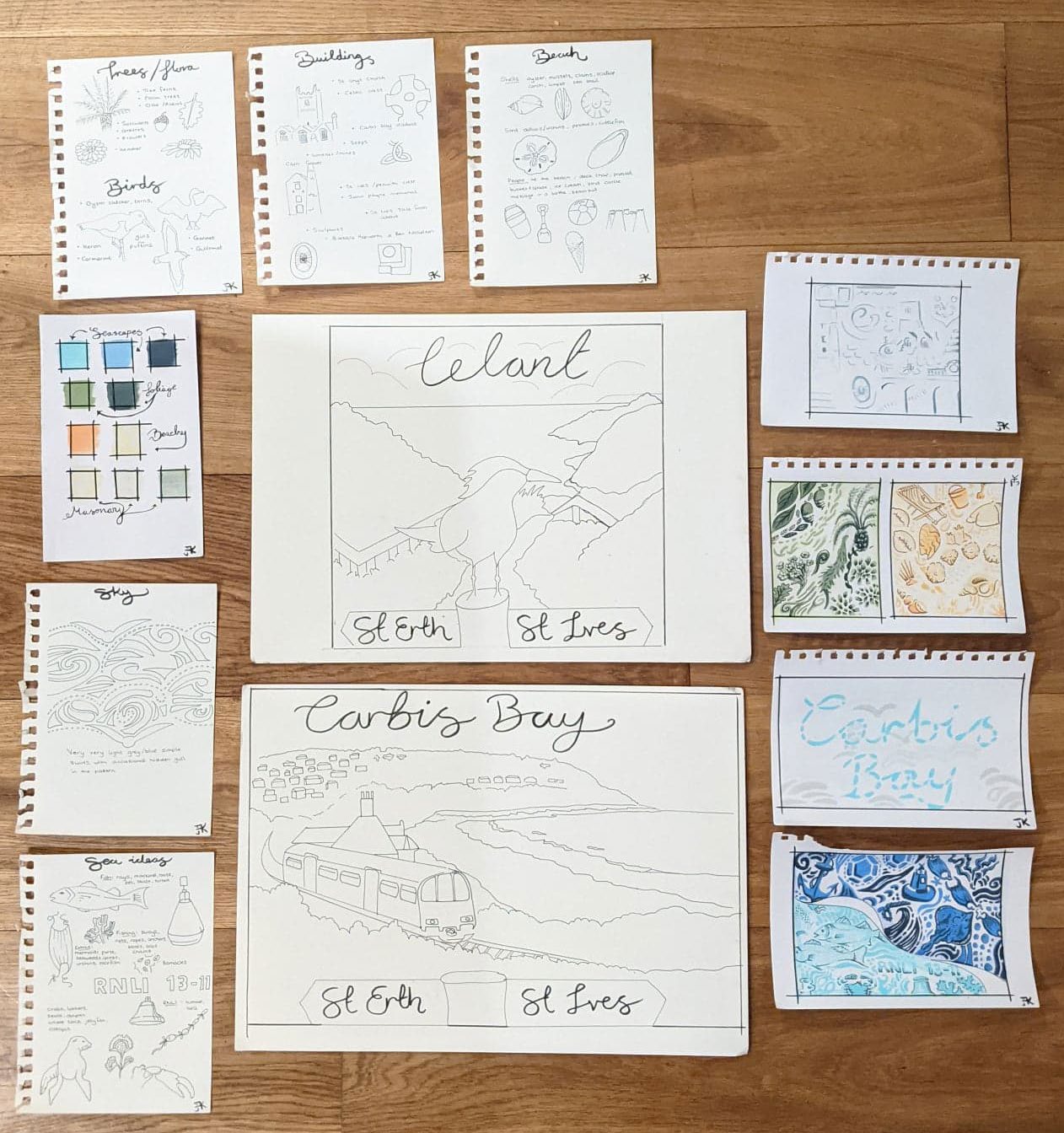 Kate Fjelle | facebook.com/KateFjelleArt

Tim Wright

Kyanna Cleave | instagram.com/illustrationsbyki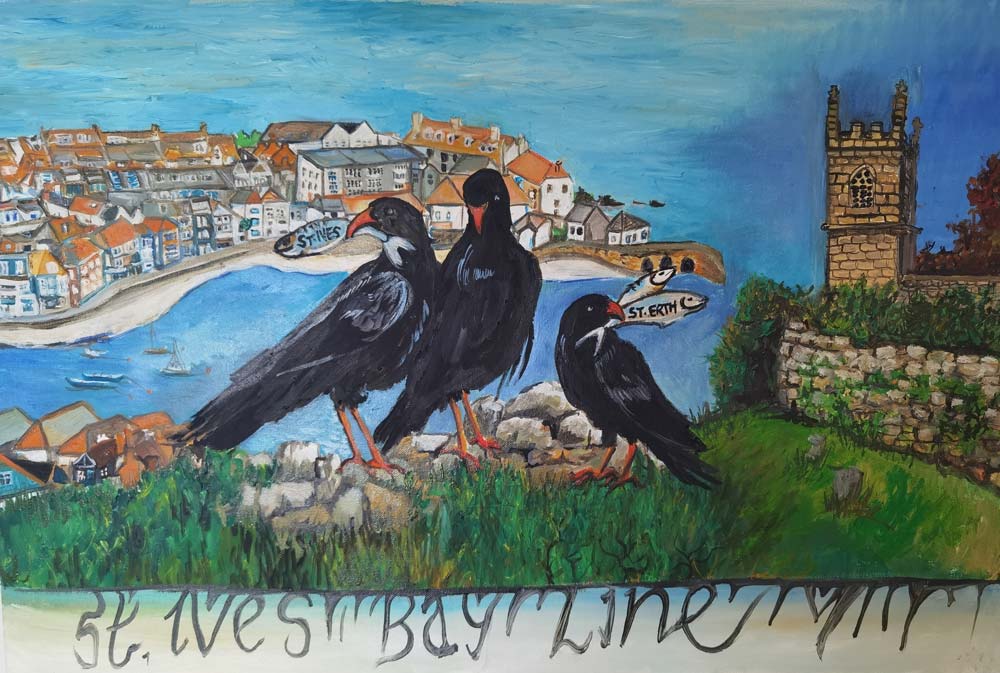 Caroline Wallis | instagram.com/caroline_wallis_dark_artist

Joanne Tyler | joannetyler.com
Lelant WINNER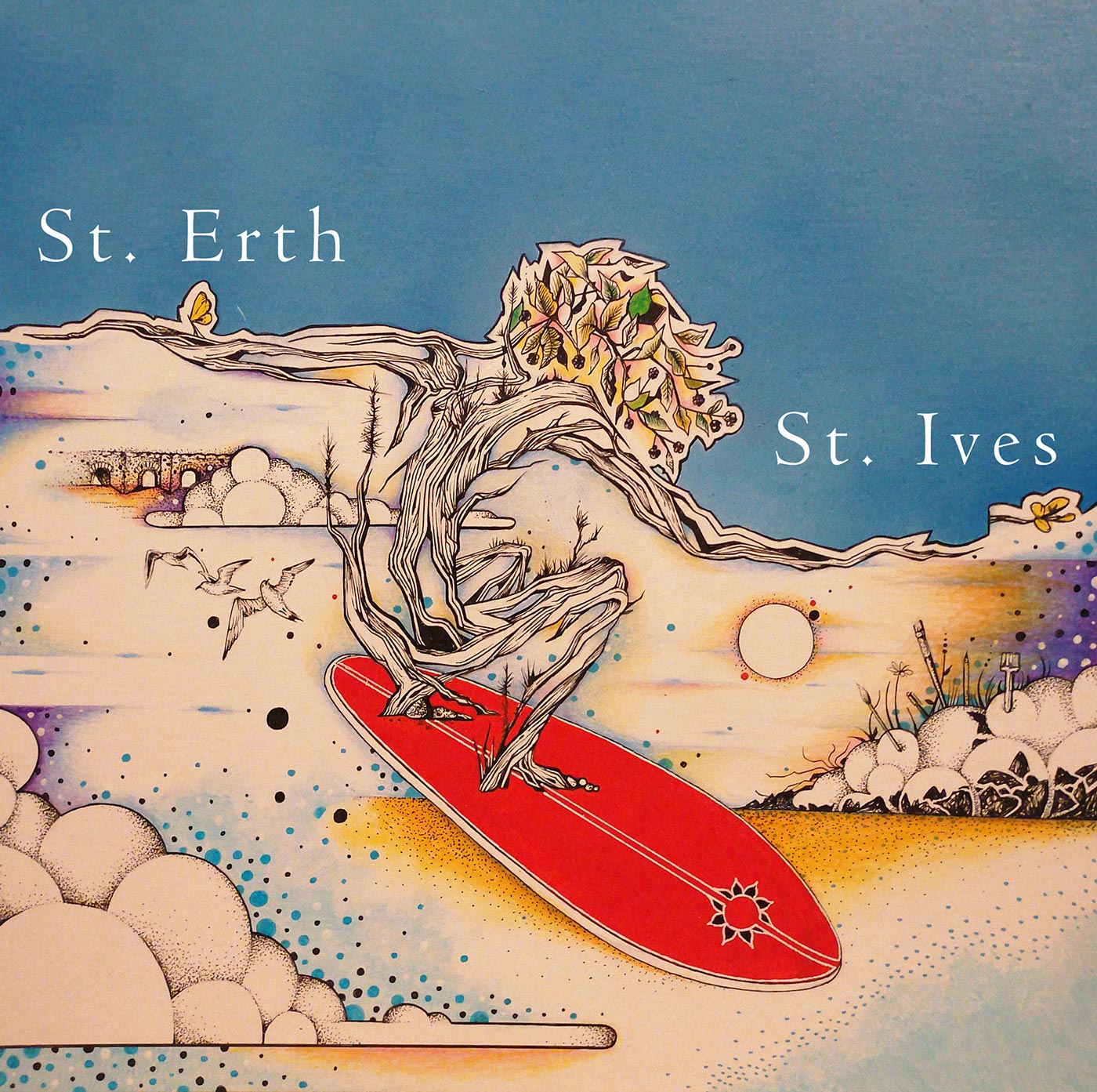 Marianne Thomas | facebook.com/inkandafrotattoostudio/photos
In Marianne's words
As an artist and like so many before me my artwork focuses on the unique light that St.Ives is famous for. This part of the Cornish Coast is trimmed by the hedgerow and I have used the beauty and form of it to create my surfer with blackberry bush hair.

The picturesque St.Erth bridge is the start to the journey with it's red river and seagulls accompanying the surfer through the clouds on a bright red surfboard. Whilst paintbrushes and art tools are being stored in the cloud amongst the rocks and flowers to signify the arrival in St.Ives.
Latest travel advice (12th April 2021)
Face coverings must be worn on public transport and in stations unless you are exempt. If you can, please buy your ticket online on the GWR app or website. Please also remember to wash your hands and use social distancing. Read more on GWR's Covid advice page.