School children launch Tamar Valley Line song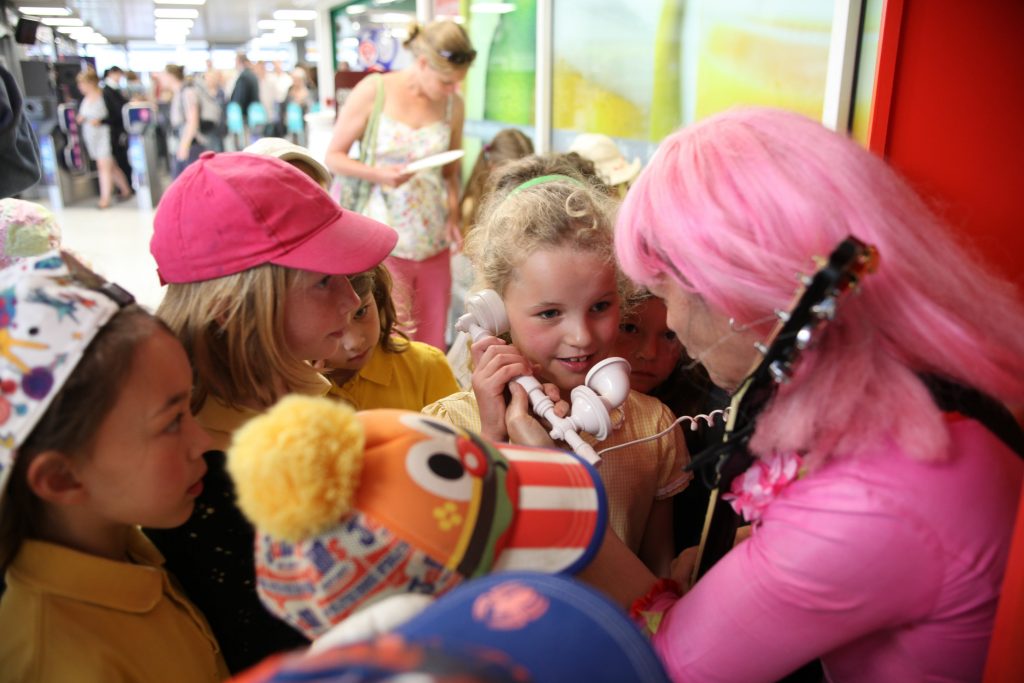 Inspired by a trip on the beautiful Tamar Valley Line, children from Calstock Primary School and College Road Primary School in Keyham have created a song all about what you can see from the train window.
They launched the song at Plymouth station using a booth where passengers could listen to the song – and even get creative themselves by making 'edible poems'.
Working with Mousehole performance poet Sally Crabtree, the Keyham children travelled the Tamar Valley Line to Calstock where they met up with their Calstock peers to do some writing workshops and begin composing the song inspired by the Tamar Valley Line. The next day the children from Calstock travelled on the line to College Road School to experience the train ride themselves, and record the song.
The project was part-funded by the Designated Community Rail Development Fund which is backed by the Department for Transport and ACoRP.