Rail-mad Swedish family re-creates memories of Looe Valley Line at home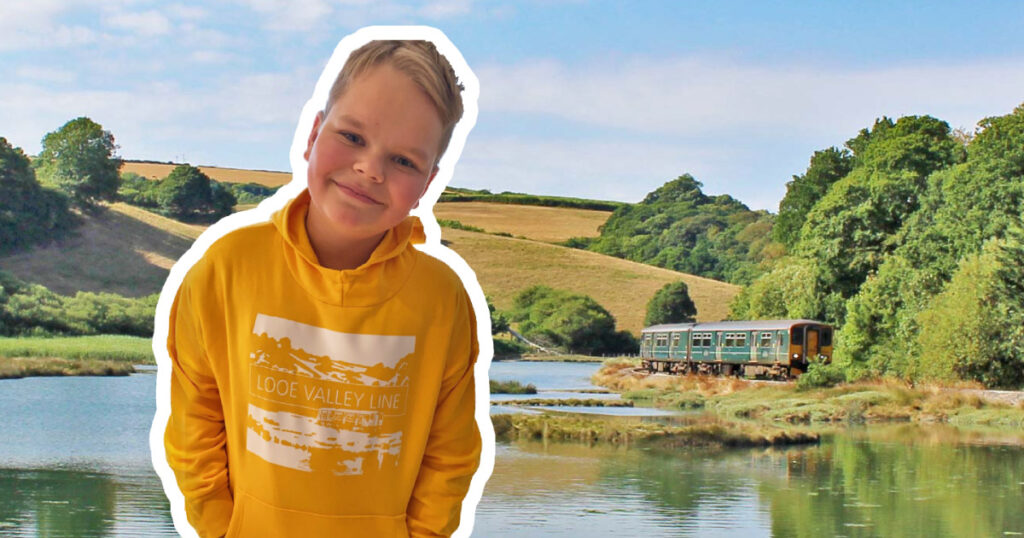 A Swedish family who love the Looe Valley Line in Cornwall have come up with a unique Covid-safe way of remembering the area from their home in Sweden.
Dad Knut Hauge contacted Gill Bridges from the Polraen Country House Hotel in Sandplace requesting a copy of the hotel's breakfast menu so he could surprise his wife Hanne and two sons, Simen and Ola, with a traditional English breakfast at home.
The family has spent two summers over the last four years in Cornwall and especially love coming to the Looe Valley where their train obsessed son Ola, aged 10, can travel on the picturesque branch line which links Liskeard and Looe using Sandplace station, close to the hotel.
Ola has been missing the railway so much he asked his dad to make him a special hoodie with the logo of the branch line to wear to school (pictured top). Knut said:
"It is things like this that are keeping us busy through these strange times. When we sit at home and talk about what we miss most about not being able to travel, Cornwall is top of the list. Both the kids mention Looe and Polraen – and the breakfast at Polraen. We really love the line and the area. When Geoff Marshall and Vicki Pipe did their All the Stations tour in 2017, we "adopted" Sandplace after having been to Polraen."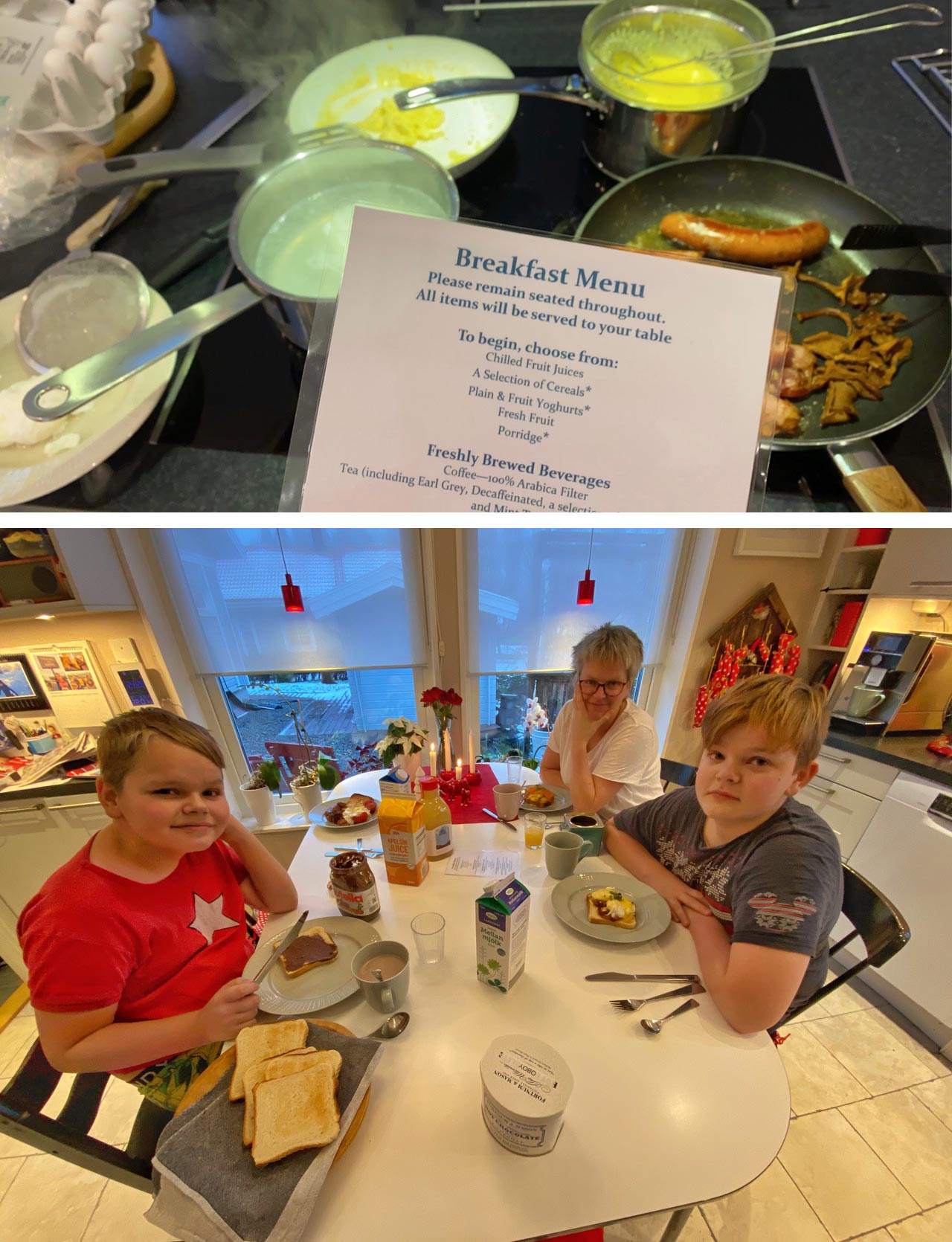 Gill Bridges said:
"It's heart-warming to learn that staying with us at Polraen Country House in the Looe Valley has cemented such a special place in the childhood memories of these two Swedish boys and their parents. We look forward to welcoming them back, hopefully before long. Our proximity to the Looe Valley Line makes us a hit with railway enthusiasts as well as those who prefer a more peaceful place to stay, appreciating the convenience of catching the train or bus into Looe or exploring Cornwall via the mainline at Liskeard."
After sending the menu over, Gill quickly received an email back complete with photos of the family enjoying their breakfast and Ola in his custom made Looe Valley Line hoodie.
One of the country's most unusual and picturesque branch lines, the Looe Valley Line regularly features in lists of the most scenic rail journeys in the UK. Train services run all year. For more information about the line, visit the Great Scenic Railways website.
LATEST TRAVEL ADVICE
From 2nd December, if you live in a Tier 3 area you "should avoid travelling to other parts of the UK other than where necessary". Devon residents are in Tier 2 and should "reduce the number of journeys you make where possible". Cornwall residents are in Tier 1.
If you are travelling, face coverings must be worn on public transport and in indoor spaces at stations unless you are exempt. If you can, please buy your ticket online on the GWR app or website. Please also remember to wash your hands and use social distancing. Read more on GWR's Coronavirus advice page.