'Pirate Trail' launched to encourage families to visit Looe by train
Devon & Cornwall Rail Partnership and GWR staff got 'decked out' as pirates at Plymouth station this week to launch a themed treasure hunt to inspire families to visit Looe by train.
Looe Pirate Trail starts today (Monday 3rd April 2023) and invites swashbuckling youngsters to "find the crew lost in Looe". Families can pick up a free treasure hunt booklet at Plymouth or Liskeard station before taking the scenic train journey to Looe to search out the pirate characters hidden in shop windows around the town and harbour.
At the end of the trail, children can claim some tasty treasure as their reward as well as a sticker of their favourite pirate. Meanwhile parents can enter a prize draw to win a family train ticket to London, provided by Great Western Railway.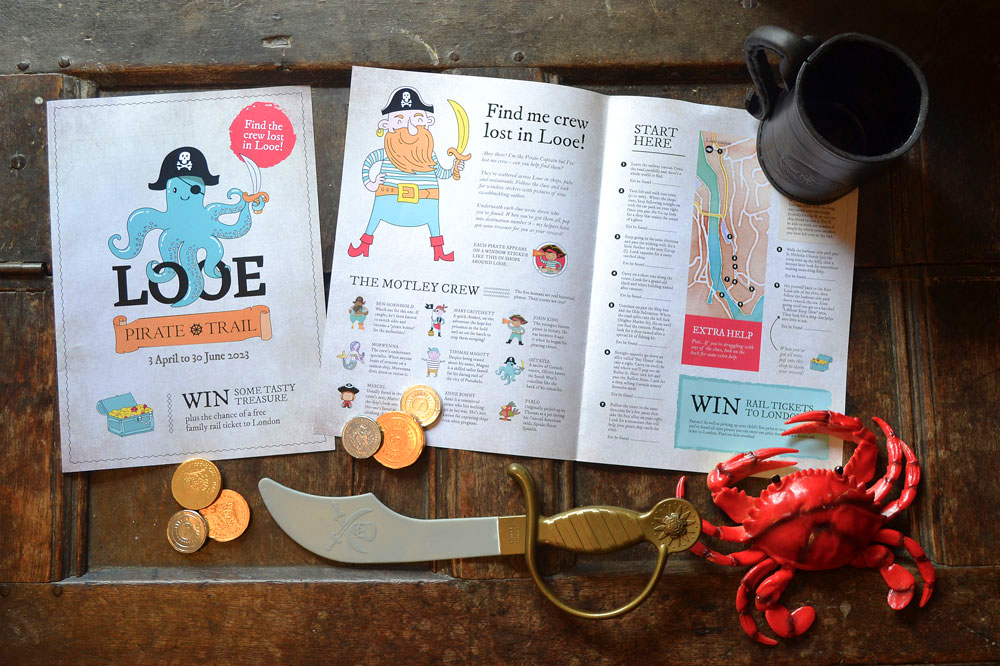 Organiser Rebecca Catterall of the Devon & Cornwall Rail Partnership said: "Devising the trail has been a lot of fun and we're grateful to all the shops and eateries in Looe who are hosting our colourful crew of characters, from Morwenna the mermaid to Pablo the parrot.
"It's all about giving families yet another reason to hop on the scenic Looe Valley Line to visit this special corner of South East Cornwall, while promoting local businesses at the same time."
Parents can pick up their free trail booklet from special Pirate Trail dispensers in Plymouth station's booking hall, Liskeard station ticket office and the heritage centre on Platform 3 at Liskeard.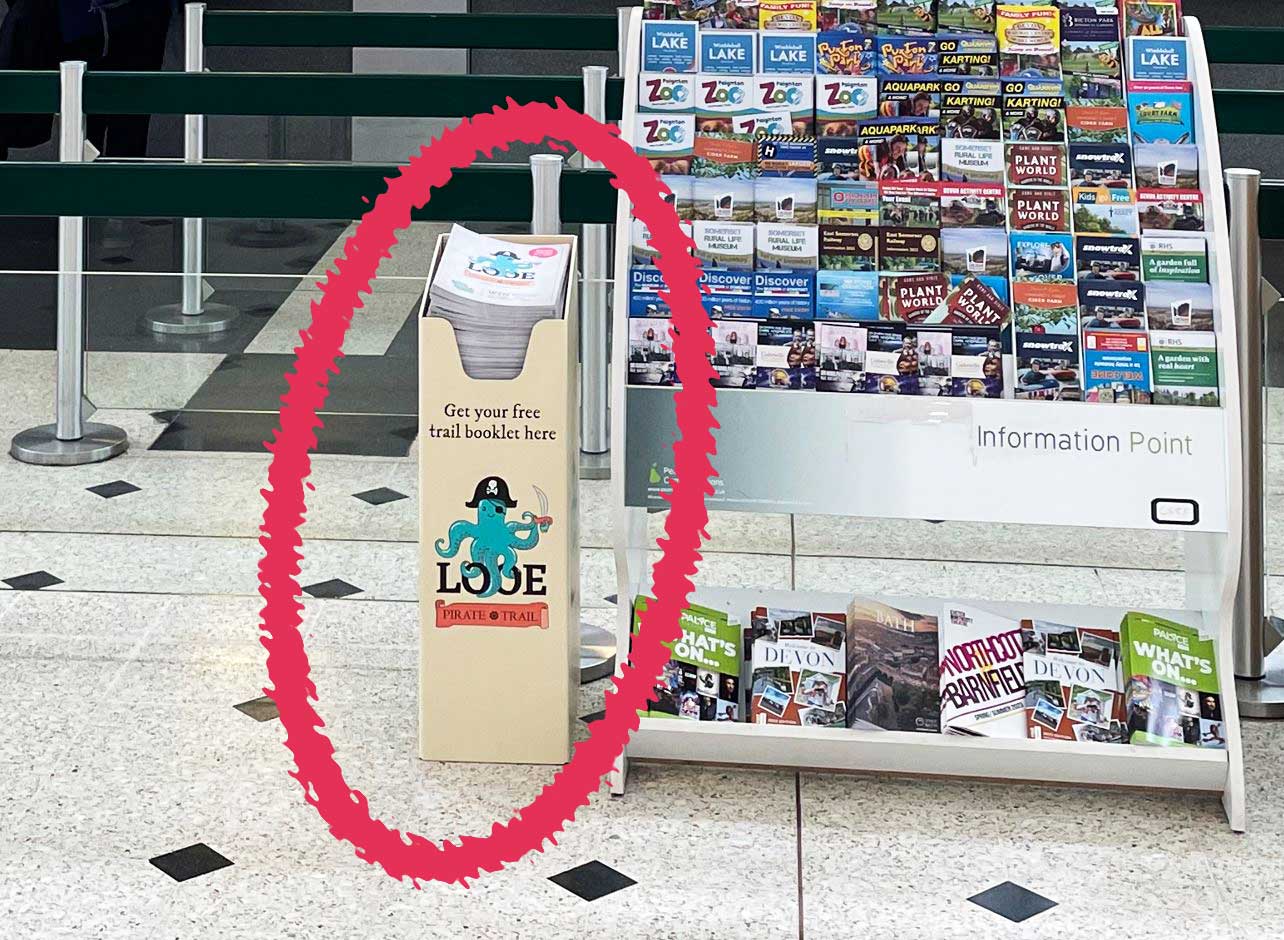 The self-guided trail is available to explore every day until Friday 30th June, with trains running seven days a week. The treasure hunt starts right from Looe station and covers a total walking distance of approximately 1.5 miles around the town.
GWR Plymouth and East Cornwall station manager Lee Goodson said: "The trail is a brilliant idea and we're looking forward to welcoming plenty of young adventurers to take part. Looe's harbour and maze of narrow streets give it the perfect atmosphere for a pirate quest and I'm sure families will love it. Good luck me hearties!"
The train journey from Liskeard to Looe takes 30 minutes and costs £5.20 for adults (Off-Peak Day Return). 5-15 year olds are half-price and under 5s travel free.
If travelling from further afield, there are regular services between Plymouth, Saltash and Liskeard to connect with the Looe Valley Line. An adult Off Peak Day Return from Plymouth to Looe costs £7.40.  There is also parking at Liskeard station (£4 a day Monday to Friday, £2.80 on weekends).
Train times can be found at GWR.com or by calling National Rail Enquiries on 03457 484950.
For more information about the treasure hunt, visit the Looe Pirate Trail page on our sister Great Scenic Railways website.