Partnership shortlisted for four national awards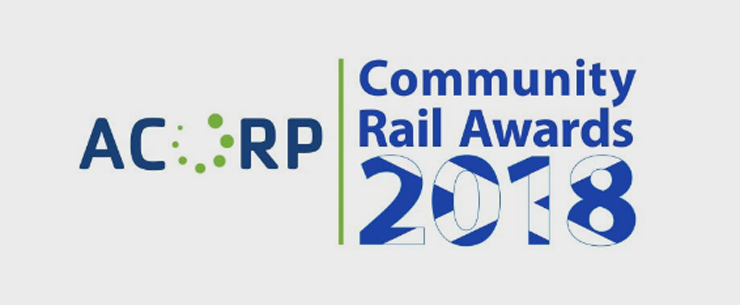 The Devon & Cornwall Rail Partnership has been shortlisted in four categories of the national Community Rail Awards, with the winners to be announced in Glasgow this October.
The Partnership's shortlisted entries are:
---
Most Enhanced Station Buildings and Surroundings
Barnstaple disused platform regeneration
Best Marketing or Communications Campaign
Branch Line Foodie Guides
Outstanding Volunteer Contribution
Steve Lloyd, Friends of Penmere Station
Best 'Community Rail in Action' photo or video
Calstock Viaduct 110th Birthday celebrations on the train
---
In addition, the Avocet Line Rail Users' Group has been shortlisted in the Influencing Positive Change category for their solar powered illuminated poster cases for timetables. Funding for the poster cases came from Great Western Railway's Customer and Communities Improvement Fund with match-funding organised by the Devon & Cornwall Rail Partnership from the Designated Community Rail Development Fund.
The Friends of Dawlish Station have also been shortlisted in the It's Your Station category. It is fantastic to see this group going strong following support from the Devon & Cornwall Rail Partnership several years ago to revitalise the group and put them on a sustainable footing as part of our EU Citizens' Rail project.
Read the full shortlist for each category.