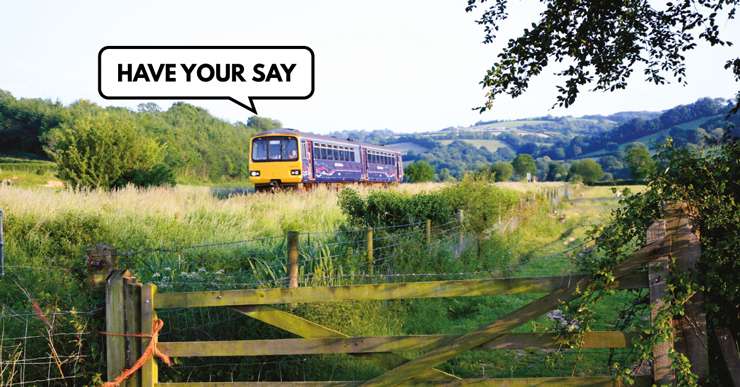 Whether you use the train or not, if you live in North or Mid Devon please help us to shape future railway services on the Barnstaple-Exeter line by completing this short survey.
Who should take the survey?
As well as current rail users, we are particularly keen to hear from those who rarely, if ever, use the trains and people who live in Barnstaple, Crediton or one of the villages served by the line and use Tiverton Parkway or another station in preference to the one most local to them.
How will the results be used?
The survey results will feed into the work of the North Devon Line Strategy Group which includes representatives of Devon County Council, North Devon Council, Great Western Railway, Network Rail, the Tarka Rail Association and the Devon & Cornwall Rail Partnership.
How many people use the line?
The Tarka Line has seen a huge increase in the number of people using it over the last few years. In 2015, 664,711 journeys were made on the line, well over double the 250,102 journeys seen ten years before, in 2005, and more than triple the 199,295 journeys seen in 2001, the first year for which figures are available. There has been a near 50% increase in just the last five years, 446,795 journeys being recorded in 2010.
What does the future hold?
More trains, more seats and improved coaches are planned over the next three years, with a full weekday hourly service being introduced in December 2018 and the existing trains being replaced by refurbished air-conditioned ones, with tables and on-train wi-fi, from mid 2018 onwards.
Read full press release about the survey
Redirected from northdevonsurvey.com / www.northdevonsurvey.com