New Great Western Railway timetables – Looe Sunday trains to start at Easter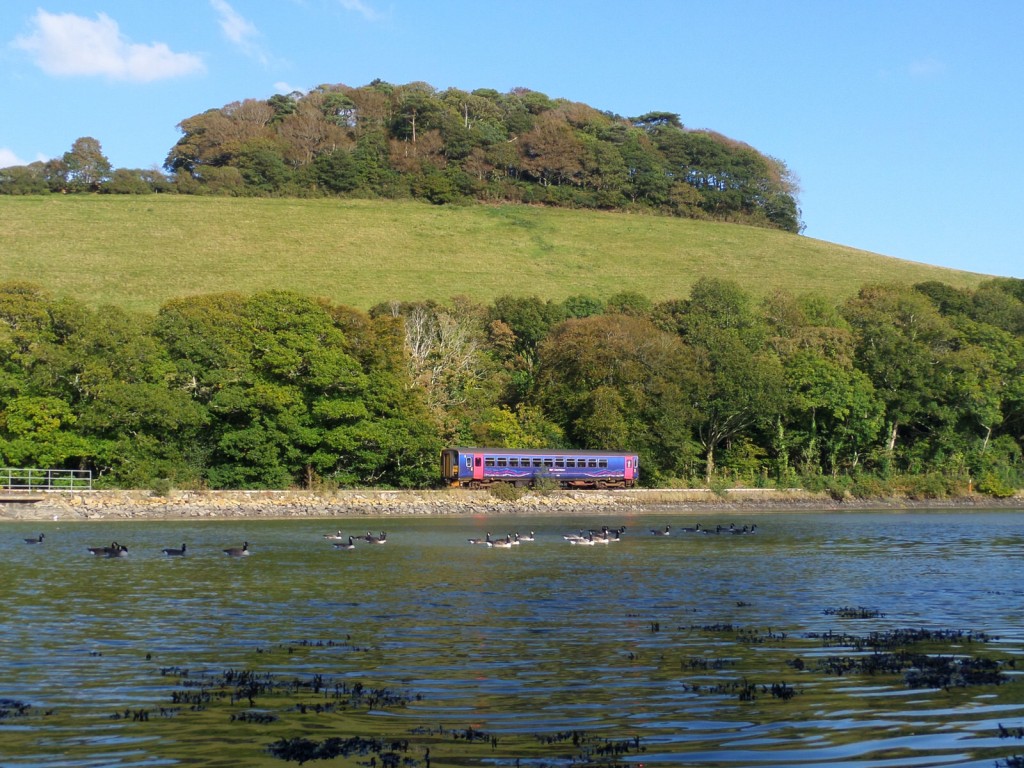 The Looe Valley Line, the scenic branch line which links Looe and Liskeard, will see Sunday trains from Easter Sunday next year, 27 March, almost two months earlier than before.
With the earlier extension of the Sunday service to the end of October, this means that in 2016, the Looe Valley Line will have more trains on more Sundays than at any time for decades.
The move by Great Western Railway is a highlight of its new timetables which start this Sunday, 13 December, and cover the period to 14 May 2016. It follows the beginning of the new franchise to run services in the region in September. The additional Sunday services are being introduced without any local funding.
A longer period of Sunday train services on the Looe Valley Line has long been an aspiration of Looe's Cornwall Councillors Armand Toms and Edwina Hannaford, Looe Town Council, Cornwall Council and the Devon & Cornwall Rail Partnership, which works to promote and develop the line and other rural branch lines in the two counties.
Back in 2001, Looe Valley Line Sunday trains only ran on Whitsun Bank Holiday Sunday and then during July and August. In 2002, thanks to Countryside Agency Rural Transport Partnership and Cornwall funding, the service was extended to run right through from mid May to early September and then in 2011, with funding from the Designated Community Rail Development Fund, the period of operations was extended to late October. Both projects were led by the Devon & Cornwall Rail Partnership.
In each case, the success of the extension has seen it being incorporated into the core branch line timetable.
Cllr Toms, who is also the Mayor of Looe, said:
"This is excellent news and a boost to both residents and visitors extending the great service that rail provides to the community. As Mayor I would extend my thanks to all those involved in bringing this about as it is very good news for the town."
Cllr Hannaford said:
"I'm delighted! This welcome change has come about through concerted collective lobbying by Councillors, the Rail Partnership and the Looe Valley Line Partnership and shows what can be achieved when people work closely together. The Sunday service starting earlier in the year at Easter is not only good news for businesses in attracting visitors to use the line to visit Looe, but it gives local people the flexibility of using the train rather than their car for work or leisure."
Dan Okey, Regional Development Manager for Great Western Railway said:
"We are delighted that we are able to run these extra services on Sundays, helping you to travel on the ever popular Looe Valley Line, a little earlier in the year. We recognise the key role that rail travel has in supporting your local community and the wider economy, and we will continue to work with our partners to make the improvements that we know they wish to see."
Richard Burningham, Manager of the Devon & Cornwall Rail Partnership said:
"The Looe Valley Line continues to go from strength to strength and this excellent move by Great Western Railway is another sign of it."
The Looe Valley Line has trains six days a week all year round. For timetable and fares information, visit www.gwr.com.
The Devon & Cornwall Rail Partnership is a non-profit partnership between local authorities, the rail industry and Plymouth University, where it is based. Principal members include Cornwall Council, Plymouth City Council and Great Western Railway.