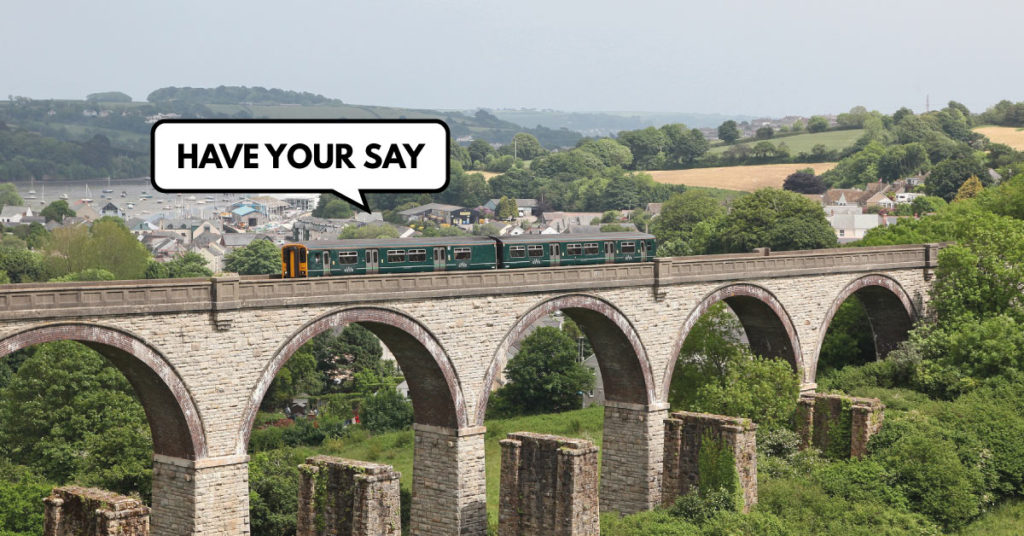 Whether you use the train or not, if you live near the Truro-Falmouth line please help us to shape future railway services by completing this short survey.
Who should take the survey?
As well as current rail users, we are particularly keen to hear from those who rarely, if ever, use the trains.
How will the results be used?
The survey results will feed into the work of the Maritime Line Forum which includes representatives of Cornwall Council, Great Western Railway, Network Rail, Falmouth and Penryn Town Councils and the Devon & Cornwall Rail Partnership.
How many people use the line?
The Maritime Line has seen a huge increase in the number of people using it over the last few years, particularly thanks to a Cornwall Council led scheme which saw a passing loop at Penryn station open and the branch line train service double in 2009.
In the last full year before the loop opened, 2008, the number of journeys made on the line was 293,026. By 2012, the number had more than doubled to 613,058 journeys and the usage has continued to rise, with 664,227 journeys made in 2016.
Read full press release about the survey
Redirected from maritimelinesurvey.com / www.maritimelinesurvey.com