Later and more trains on the Maritime Line – from this Sunday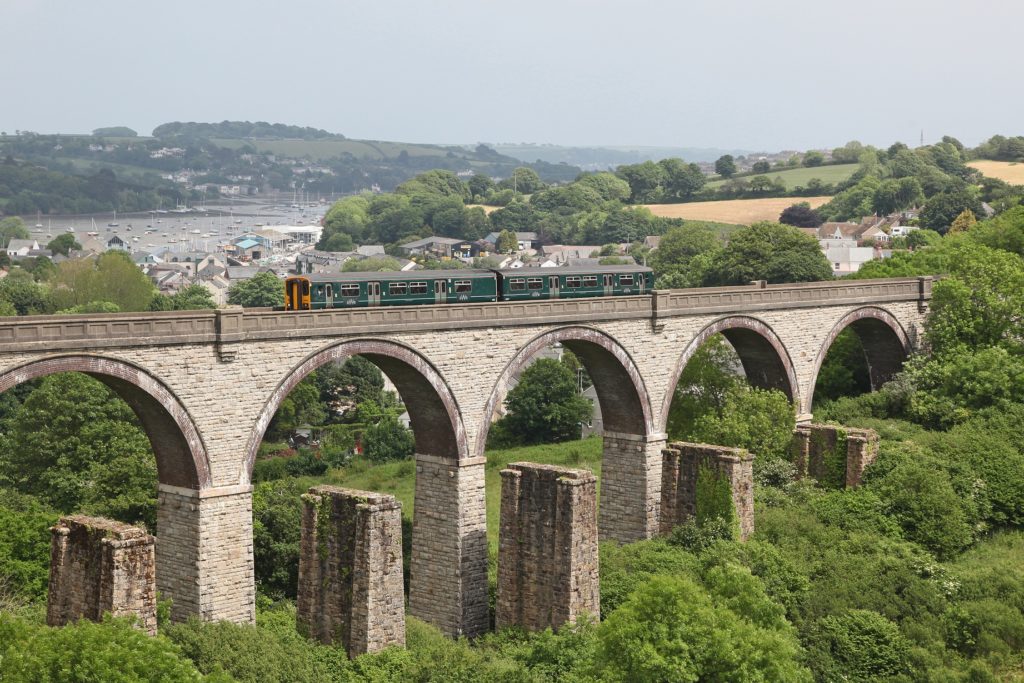 Great Western Railway (GWR) will introduce an improved timetable on the Truro to Falmouth Maritime Line from Sunday 21 May 2017.
On Mondays to Fridays, the last train on the line will run more than half an hour later. The train will depart Truro station at 22 44 instead of the current 22 08 and Falmouth Docks at 23 11 instead of the current 22 35.
On Summer Sundays, the number of trains is set to increase from 11 to 12 each way, improving service frequencies in the middle of the day. Currently seven trains operate each way before 18 00 on Sundays, this will increase to eight.
The later weekday train follows requests from Cornwall Council, the Hall for Cornwall and the Maritime Line Forum; allowing people to return home by train after a performance at the Hall for Cornwall. The later evening services will also allow visitors from other parts of the country to be better able to reach Falmouth by train. The later Maritime Line service will make a connection with the Golden Hind, the 18 03 from London Paddington. Currently, the latest people can leave Paddington for Falmouth is one hour earlier at 17 03.
Dan Okey, Regional Development Manager (West) for Great Western Railway said:
"Dedicated to supporting the communities we serve, I am delighted to be able to announce these service improvements on the Maritime Line. We are sure the later weekday service and additional Sunday train will be of great benefit to passengers, providing more opportunities to travel."
Maritime Line Forum Chair, Richard Burningham, Manager of the Devon & Cornwall Rail Partnership said:
"Hats off and many thanks to Great Western Railway for introducing the later weekday train and extra Summer Sunday service. Both of these improvements have long been sought by local people and it is great that they are happening."
The Maritime Line has seen great success over recent years and especially since the passing loop at Penryn station opened on 18 May 2009 and the train service was doubled. Since then, trains have run every half an hour from early morning to evening, Mondays to Saturdays. The number of journeys made on the line has more than doubled, from 293,026 in 2008 to 664,227 last year.
Information about times and fares can be found on the Great Western Railway website or from National Rail Enquiries on 08457 48 49 50. More information about the line itself and things to do and see, including walks and the Rail Ale Trail, can be found on the Great Scenic Railways website.
The Devon & Cornwall Rail Partnership is a non-profit partnership between councils and the rail industry which works to promote the Maritime Line and other branch lines in the two counties and seek improvements to services and facilities.