Facebook campaign to promote branch lines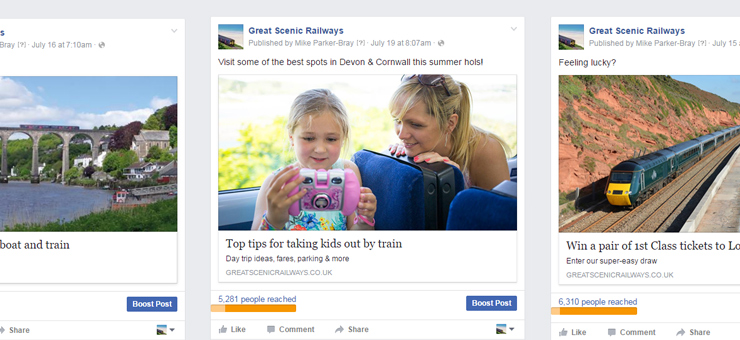 This week we are launching a Facebook campaign to take our online marketing of the branch lines to the next level.
We have developed a packed calendar of more than 50 posts to run over the next four months on our Great Scenic Railways Facebook page, including videos, quizzes, top tips, handy articles and great photography.
We will use Facebook's advertising tools to target some of the posts at specific audiences. For example, this means we can promote walks from the railway to people who live in rail-served towns in the two counties who enjoy the great outdoors. In this way we can offer content that will be of interest to people who are best placed to take the train.
Keep up to date with the campaign by following us on Facebook:
The campaign is part funded by the Designated Community Rail Development Fund which is backed by the Department for Transport and ACoRP, the Association of Community Rail Partnerships.