Earlier Sunday trains on the St Ives Bay Line from Easter Sunday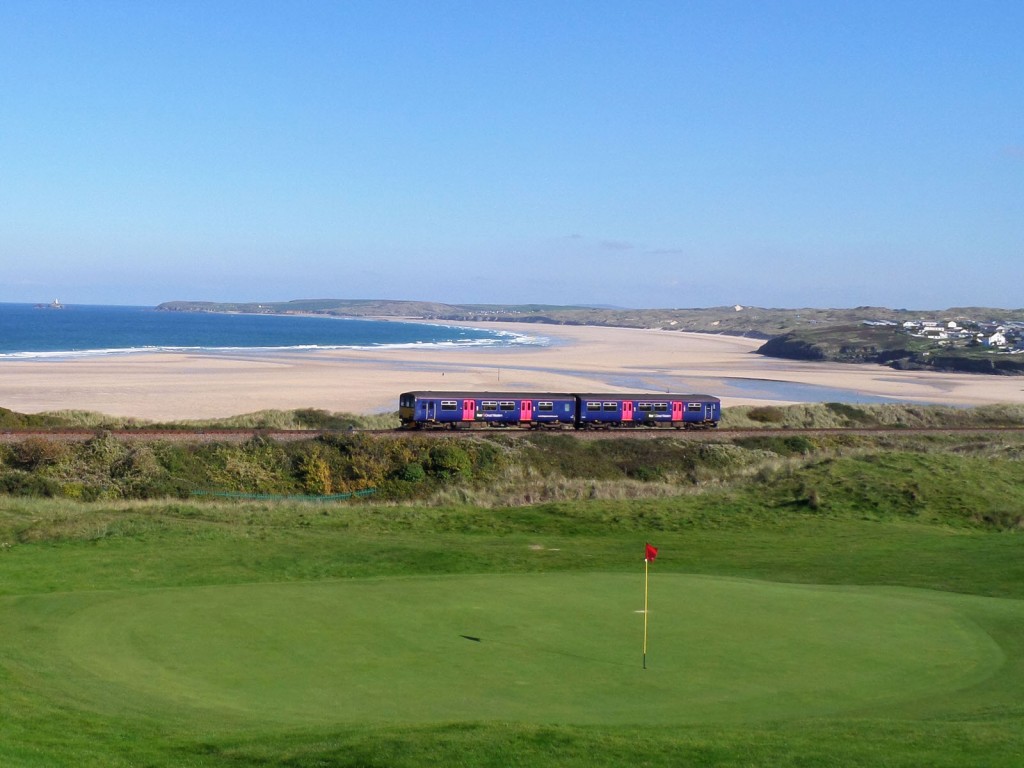 Trains will run earlier on Sundays on the St Ives Bay Line starting on Easter Sunday, 27th March 2016.
Every Sunday from then until 23 October, seventeen trains will run each way on the scenic branch line which links St Erth, Lelant Saltings, Carbis Bay and St Ives. The first train will leave St Erth at 10 30 and St Ives at 10 53 with the last train leaving St Erth at 19 30 and St Ives at 19 50.
Until now, fourteen trains have run on Spring Sundays, with the first leaving St Erth at 11 56 and St Ives at 12 13. In previous years, the earlier Sunday trains have not begun until mid May.
The Devon & Cornwall Rail Partnership, the non-profit partnership which works to promote the St Ives Bay Line and other rural railways in the two counties, welcomed the extra Sunday trains.
Partnership Manager Richard Burningham said:
"The earlier start of Sunday trains on the St Ives Bay Line will help more tourists and day trippers to visit St Ives without a car and local residents to make earlier connections at St Erth. Many thanks in particular to Great Western Railway for introducing these trains."
Dan Okey, Regional Development Manager for Great Western Railway said:
"We are delighted that we are able to run these extra services on Sundays, helping more people to travel on the ever popular St Ives Bay Line. We recognise the key role that rail travel has in supporting the local community and wider economy, and we will continue to work with our partners to make the improvements that we know they wish to see."
The St Ives Bay Line has trains seven days a week all year round. For timetable and fares information, visit www.gwr.com.
The Devon & Cornwall Rail Partnership is a non-profit partnership between local authorities, the rail industry and Plymouth University, where it is based. Principal members include Cornwall Council, Plymouth City Council and Great Western Railway.