Devon & Cornwall's branch lines to feature in new national website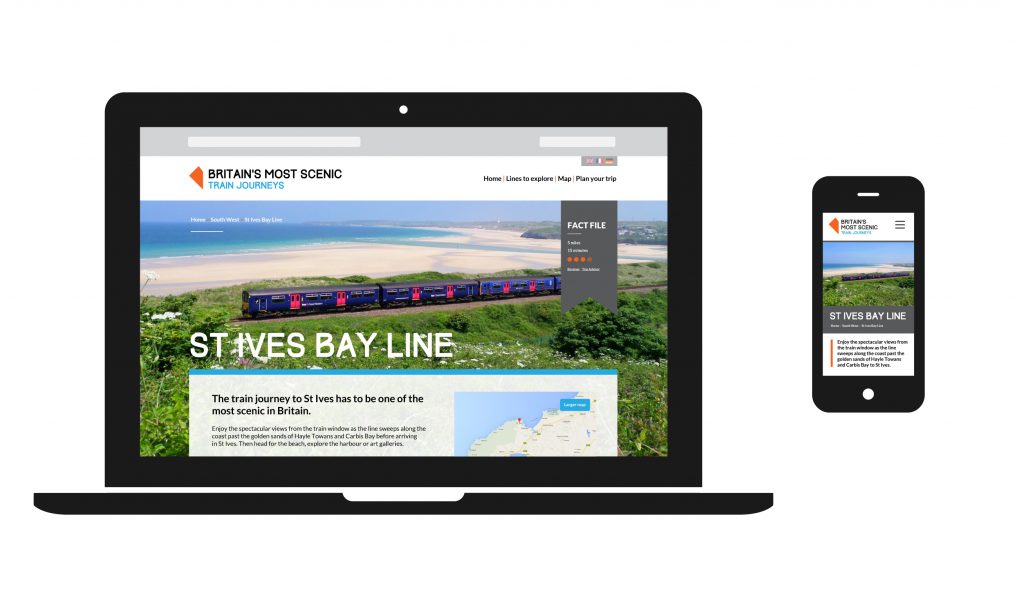 Devon and Cornwall's scenic branch lines are to feature in a new national website (shown above) promoting the country's community rail lines and heritage railways to tourists both at home and abroad, thanks to a £75,000 Government grant.
The project – led by the Association of Community Rail Partnerships (ACoRP) and supported by the Plymouth University based Devon & Cornwall Rail Partnership – has been awarded funding from the Department for Transport's Heritage and Community Rail Tourism Innovation Competition.
Richard Burningham, Manager of the Devon & Cornwall Rail Partnership, said:
We're really delighted to have been successful in getting this funding. The new website will promote the counties' scenic branch lines to a worldwide audience, alongside local lines from across the country. It will help attract more tourists to Devon and Cornwall and boost the local economy.
The project, which will also feature heritage railways and other scenic lines, will draw upon the digital marketing expertise of the Rail Partnership, who have won a number of national awards for their online campaigns.
Rail Minister Claire Perry said:
We want to show the best of British to our visitors and Heritage and Community Railways are part of that package. I am delighted that this website is one of 17 national winners. I look forward to seeing the scheme develop, providing another great reason to visit Britain and explore the country by train.
The new website will be launched in 2017 and will be accompanied by a national and international marketing campaign. It will be translated into key European languages, and will be user-friendly on PCs, laptops, tablets and mobile phones.