CCTV and signage improvements on the Looe Valley Line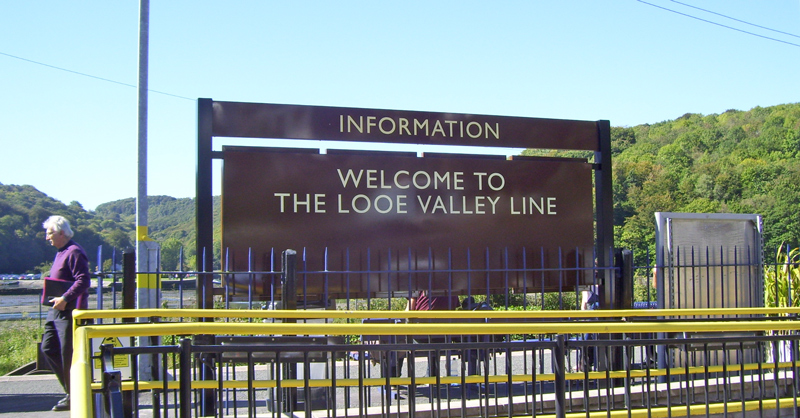 CCTV cameras have been installed at Looe Railway Station as part of a project which has also seen improvements to signs and posterboards there and at Sandplace and Liskeard stations.
Funding for the £86,000 project has come from Great Western Railway and the Devon & Cornwall Rail Partnership by way of a grant from the Designated Community Rail Development Fund which is backed by the Department for Transport and ACoRP, the Association of Community Rail Partnerships.
Richard Burningham, Manager of the Devon & Cornwall Rail Partnership said:
"Installation of CCTV cameras at Looe station is a very positive step forward and will benefit passengers. The improved signs and posterboards will help further brighten Liskeard, Looe and Sandplace stations."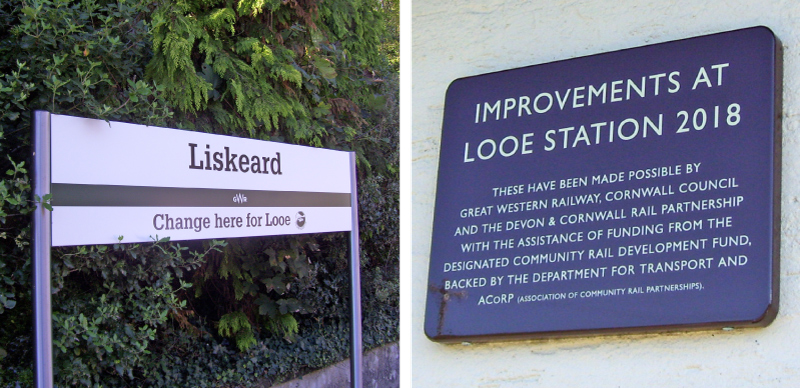 Part of a Great Western Railway Customer and Communities Improvement Fund (CCIF), the scheme was one of ten projects in the South West to receive a share of the £2.25 million made available.
In the last year 10 projects in the South West have received a total almost £400,000 in CCIF funding.
GWR Station Manager for Looe, Sara Rogers said:
"We are committed to improving the journeys of our passengers, as well as the economic prosperity and social footprint of the regions and communities we serve. I am delighted that this work has now been completed, improving the way information is available for our customers, and improving the security of the station environment."
Plan your trip on the Looe Valley Line on our Great Scenic Railways website.