New Summer Sunday Dartmoor bus service
Did you know? You can now turn a Sunday trip from Plymouth on the scenic Tamar Valley Line into a Dartmoor day out. It's thanks to a new bus service linking Gunnislake railway station, Tavistock and Princetown on Summer Sundays from 28 May to 24 September 2023.
About the route
The new 198 route is operated by Stagecoach South West in partnership with Devon County Council and the Devon & Cornwall Rail Partnership.
There are four journeys a day with buses timed to make good connections with trains at Gunnislake station (bus timetable | train times).
The bus takes a circular route between Tavistock and Princetown, outward via Dousland, return via Merrivale.
How much does it cost?
Rail ticket holders can buy a £2 bus ticket from the driver allowing unlimited travel on the 198 that day. Normal fares apply for other passengers, with the maximum single fare being £2.00 thanks to the Government's scheme, and the bus will serve all regular stops along the route. The National Bus Pass is valid too.
Things to do in Princetown
The Dartmoor National Park Visitor Centre in the heart of Princetown is a great place to start your visit. Explore exhibitions about the history and wildlife of the local area and browse the shop and gallery. The staff are a friendly source of tips and advice for a great day out.
At the Visitor Centre you can buy a booklet of local walks for £2. One of the routes (below top right) follows the trackbed of the old Princetown railway line which used to transport quarried granite to the coast. Another takes you to South Hessary Tor (below bottom right).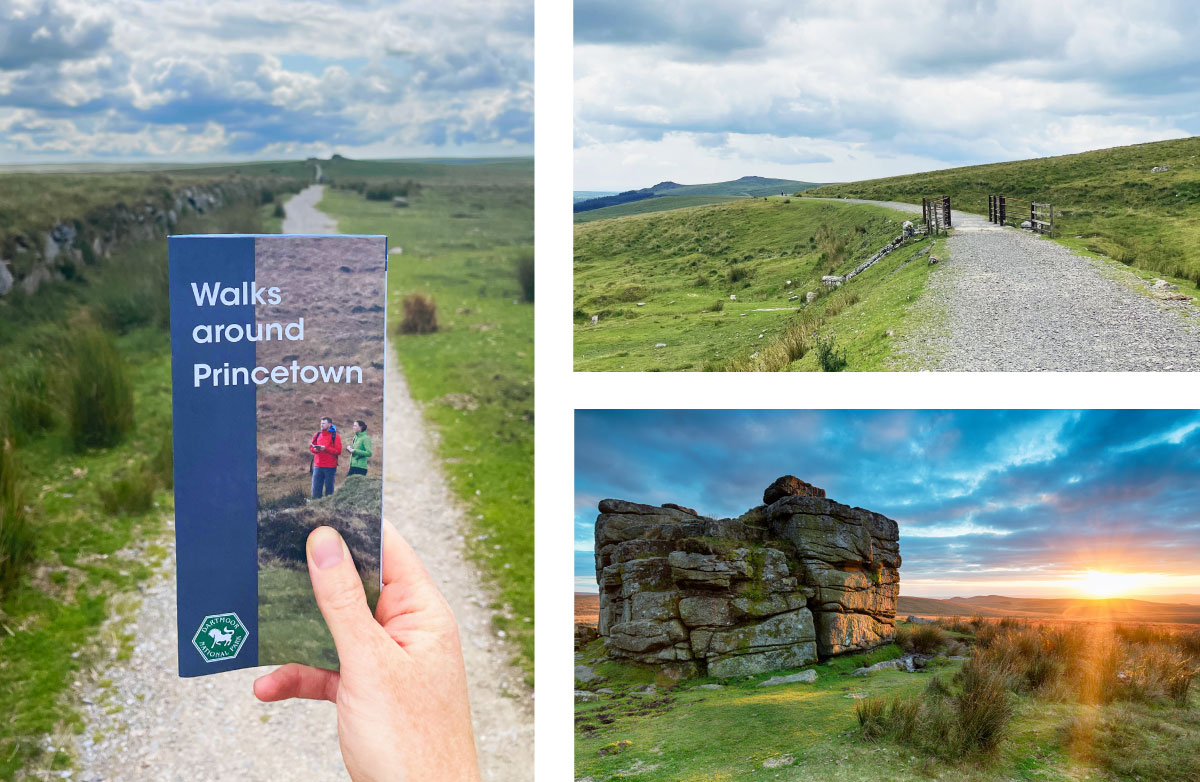 The weather can be very changeable on the high moors and walkers should be adequately equipped for anything more than a short stroll.
More to explore
Princetown also has a selection of shops, cafes and pubs (including the recently reopened Plume of Feathers). Other attractions include the Dartmoor Prison Museum. There are also public toilets.
Another option is to take the 198 bus from Gunnislake station to Tavistock and connect there with the 118 bus to Lydford and Okehampton railway station.
---
Richard Burningham, Manager of the Devon & Cornwall Rail Partnership said: "This new Summer Sunday bus service will enable people to travel by the Tamar Valley Line and then take a very scenic trip by bus across to Tavistock and then Princetown. It will also provide a Sunday bus service for local people along the route. We hope it is a great success."
This new bus service has been made possible thanks to a grant from the Community Rail Development Fund, a joint initiative of the Department for Transport and the Community Rail Network.