Large new namesign and garden installed at Pinhoe station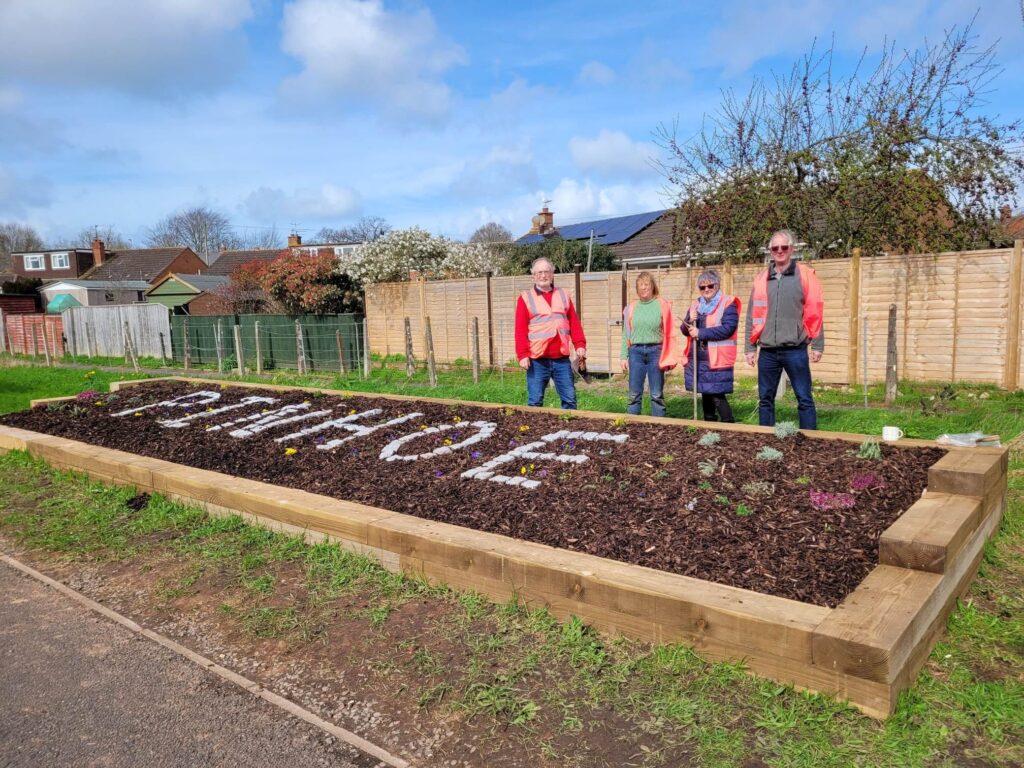 A large new namesign and garden has been installed at Pinhoe station.

The sign and garden have been installed by Network Rail Western Route for the Devon & Cornwall Rail Partnership, working with Pinhoe Community Hub, the station adopters.

Bradford's have supplied the bark chippings for the garden free of charge and plants have been funded by Pinhoe Community Hub, thanks to a grant from South Western Railway, and the Rail Partnership. Volunteers from Pinhoe Community Hub are looking after the planting.

Funding has come from CrossCountry Trains Community Engagement Fund and the Community Rail Development Fund, a joint initiative of the Department for Transport and the Community Rail Network.

South Western Railway are enthusiastic supporters of the initiative and gave permission for its installation.

Pinhoe is on the East Devon Line, the Devon section of South Western Railway's West of England Line which runs between Exeter, Salisbury and London Waterloo.
Photo – Pinhoe Community Hub volunteers planting the garden – photo courtesy of Pinhoe Community Hub